Product Description
Supply Air Freshener, Car Air Freshener,paper Air Freshener,Hanging Air Freshener,Promotionl Air Freshener,cheap Air Freshener,Air Cleaner,wholeale Air Freshener,Car Perfume,as hot sale,wholesale promotional gifts,can be accept customized designs,color and Fragrance can be choosed from the pantone chart and smell list!!
>>Product Description<<
| | |
| --- | --- |
| Item | Custom Paper Car Air Freshener with Logo printing |
| Name | Slide plate paper car air freshener with custom logo |
| Material | Parper |
| Technology | Printing |
| Size | 60*60*2 |
| MOQ | 100pcs |
>>Detail Photo<<



1.Usage for Promotional,home decoration,business gifts,weding gift.
2.Material: paper. Etc. All Material is passed phthalate free,camdium free,EN71 and Eco-friendly.
3.Size,logo,design: custom
4.OEM /ODM
5.Sample time:
1) Sample lead time:7 days after confirming picture proof.
2) Sample mold fee will be paid by the buyer, refundable unless order value up to certain amount.
6.Delivery time:Within 7~30days after sample approval
7.Packaging: Polybag per 1pc, 100pcs per large pp bag, 1000pcs per carton.we also have velvet pouch / paper giftbox
8.Shipping method: You can choose DHL/UPS/EMS/Fedex/TNT/Ocean freight or standard air freight via international forwarder according to gross weight & volume.
9.Payment: TT/ Paypal/ West Union;30% deposit and balance before shipment.
>>Scent Selection<<
>>Package<<
>>Sample Pictures<<
>>Usage<<
>>Our Advantages<<
1.MOQ: For most of our products, we have no MOQ, and we can provide free samples as long as you are willing to afford the delivery charge.
2.Payment: We accept payment by T/T, Western Union, and PayPal. For high value orders, we also accept L/C payment.
3.Location: We are a factory located in HangZhou China, an exporting major city. Only 2 hours' drive from Hong Kong or HangZhou.
4.What we do: We make metal pins, badges, coins, medals, keychains, etc.; as well as lanyards, carabiners, ID card holders, reflective tags, silicone wristbands, bandanas, PVC items, etc.
5.Lead time: For sample making, it takes only 4 to 10 days depending on the design; for mass production, it takes only less than 14 days for quantity under 5,000pcs (medium size).
6.Delivery: We enjoy very competitive price for DHL door to door, and our FOB charge is also 1 of the lowest in southern China.
7.Response: A 20 people team stand by more than 14 hours a day and your mail will be responded within an hour.
8.Innovation: A 4 people designing team has established since 2011, and now we have already cooperated with BMW, AUDI, Volkswagen, T-Mobile and more Global 500s companies.
>>Express Delivery<<

>>ABOUT US<<
Yibao is a gift company specializing in medals, pins, coins, key chains, bottle openers and other metal products. Our company has complete equipment, strong technical force and rich experience. You can buy with confidence, because we guarantee that you are completely satisfied.
Worm Shafts and Gearboxes
If you have a gearbox, you may be wondering what the best Worm Shaft is for your application. There are several things to consider, including the Concave shape, Number of threads, and Lubrication. This article will explain each factor and help you choose the right Worm Shaft for your gearbox. There are many options available on the market, so don't hesitate to shop around. If you are new to the world of gearboxes, read on to learn more about this popular type of gearbox.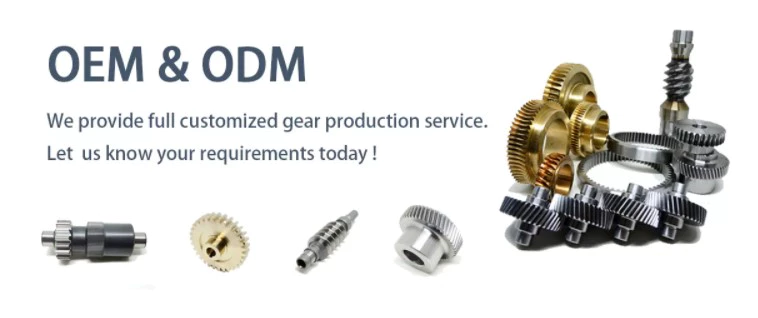 Concave shape
The geometry of a worm gear varies considerably depending on its manufacturer and its intended use. Early worms had a basic profile that resembled a screw thread and could be chased on a lathe. Later, tools with a straight sided g-angle were developed to produce threads that were parallel to the worm's axis. Grinding was also developed to improve the finish of worm threads and minimize distortions that occur with hardening.
To select a worm with the proper geometry, the diameter of the worm gear must be in the same unit as the worm's shaft. Once the basic profile of the worm gear is determined, the worm gear teeth can be specified. The calculation also involves an angle for the worm shaft to prevent it from overheating. The angle of the worm shaft should be as close to the vertical axis as possible.
Double-enveloping worm gears, on the other hand, do not have a throat around the worm. They are helical gears with a straight worm shaft. Since the teeth of the worm are in contact with each other, they produce significant friction. Unlike double-enveloping worm gears, non-throated worm gears are more compact and can handle smaller loads. They are also easy to manufacture.
The worm gears of different manufacturers offer many advantages. For instance, worm gears are 1 of the most efficient ways to increase torque, while lower-quality materials like bronze are difficult to lubricate. Worm gears also have a low failure rate because they allow for considerable leeway in the design process. Despite the differences between the 2 standards, the overall performance of a worm gear system is the same.
The cone-shaped worm is another type. This is a technological scheme that combines a straight worm shaft with a concave arc. The concave arc is also a useful utility model. Worms with this shape have more than 3 contacts at the same time, which means they can reduce a large diameter without excessive wear. It is also a relatively low-cost model.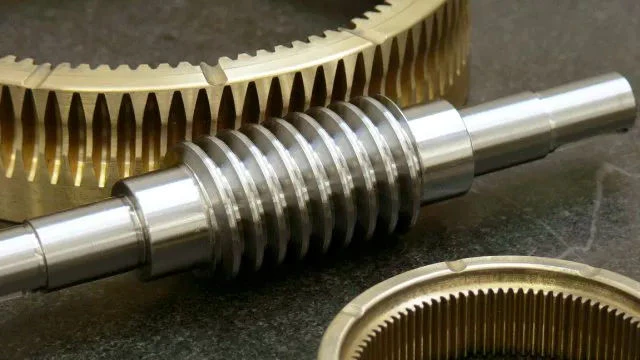 Thread pattern
A good worm gear requires a perfect thread pattern. There are a few key parameters that determine how good a thread pattern is. Firstly, the threading pattern must be ACME-threaded. If this is not possible, the thread must be made with straight sides. Then, the linear pitch of the "worm" must be the same as the circular pitch of the corresponding worm wheel. In simple terms, this means the pitch of the "worm" is the same as the circular pitch of the worm wheel. A quick-change gearbox is usually used with this type of worm gear. Alternatively, lead-screw change gears are used instead of a quick-change gear box. The pitch of a worm gear equals the helix angle of a screw.
A worm gear's axial pitch must match the circular pitch of a gear with a higher axial pitch. The circular pitch is the distance between the points of teeth on the worm, while the axial pitch is the distance between the worm's teeth. Another factor is the worm's lead angle. The angle between the pitch cylinder and worm shaft is called its lead angle, and the higher the lead angle, the greater the efficiency of a gear.
Worm gear tooth geometry varies depending on the manufacturer and intended use. In early worms, threading resembled the thread on a screw, and was easily chased using a lathe. Later, grinding improved worm thread finishes and minimized distortions from hardening. As a result, today, most worm gears have a thread pattern corresponding to their size. When selecting a worm gear, make sure to check for the number of threads before purchasing it.
A worm gear's threading is crucial in its operation. Worm teeth are typically cylindrical, and are arranged in a pattern similar to screw or nut threads. Worm teeth are often formed on an axis of perpendicular compared to their parallel counterparts. Because of this, they have greater torque than their spur gear counterparts. Moreover, the gearing has a low output speed and high torque.
Number of threads
Different types of worm gears use different numbers of threads on their planetary gears. A single threaded worm gear should not be used with a double-threaded worm. A single-threaded worm gear should be used with a single-threaded worm. Single-threaded worms are more effective for speed reduction than double-threaded ones.
The number of threads on a worm's shaft is a ratio that compares the pitch diameter and number of teeth. In general, worms have 1,2,4 threads, but some have three, five, or six. Counting thread starts can help you determine the number of threads on a worm. A single-threaded worm has fewer threads than a multiple-threaded worm, but a multi-threaded worm will have more threads than a mono-threaded planetary gear.
To measure the number of threads on a worm shaft, a small fixture with 2 ground faces is used. The worm must be removed from its housing so that the finished thread area can be inspected. After identifying the number of threads, simple measurements of the worm's outside diameter and thread depth are taken. Once the worm has been accounted for, a cast of the tooth space is made using epoxy material. The casting is moulded between the 2 tooth flanks. The V-block fixture rests against the outside diameter of the worm.
The circular pitch of a worm and its axial pitch must match the circular pitch of a larger gear. The axial pitch of a worm is the distance between the points of the teeth on a worm's pitch diameter. The lead of a thread is the distance a thread travels in 1 revolution. The lead angle is the tangent to the helix of a thread on a cylinder.
The worm gear's speed transmission ratio is based on the number of threads. A worm gear with a high ratio can be easily reduced in 1 step by using a set of worm gears. However, a multi-thread worm will have more than 2 threads. The worm gear is also more efficient than single-threaded gears. And a worm gear with a high ratio will allow the motor to be used in a variety of applications.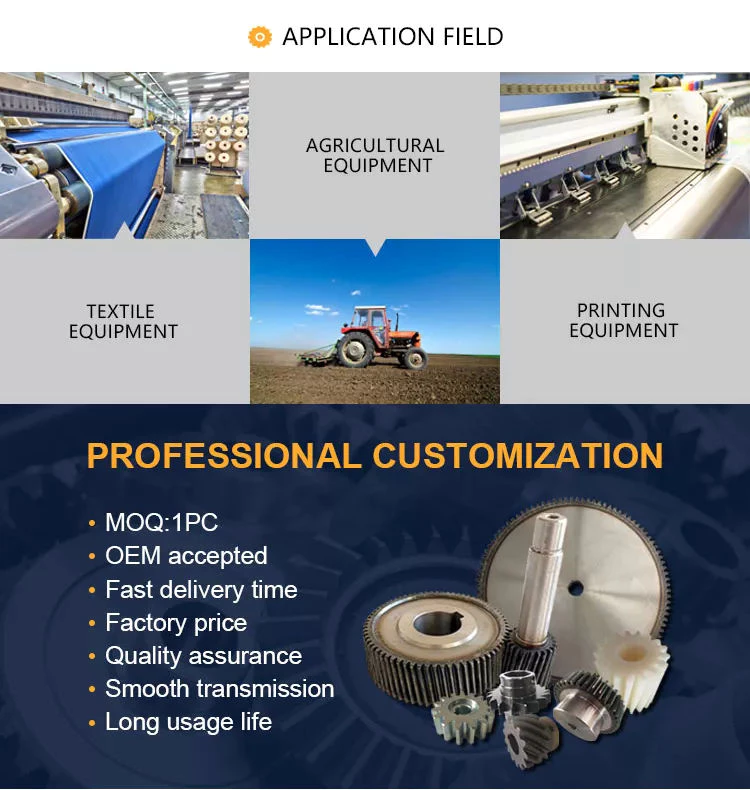 Lubrication
The lubrication of a worm gear is particularly challenging, due to its friction and high sliding contact force. Fortunately, there are several options for lubricants, such as compounded oils. Compounded oils are mineral-based lubricants formulated with 10 percent or more fatty acid, rust and oxidation inhibitors, and other additives. This combination results in improved lubricity, reduced friction, and lower sliding wear.
When choosing a lubricant for a worm shaft, make sure the product's viscosity is right for the type of gearing used. A low viscosity will make the gearbox difficult to actuate and rotate. Worm gears also undergo a greater sliding motion than rolling motion, so grease must be able to migrate evenly throughout the gearbox. Repeated sliding motions will push the grease away from the contact zone.
Another consideration is the backlash of the gears. Worm gears have high gear ratios, sometimes 300:1. This is important for power applications, but is at the same time inefficient. Worm gears can generate heat during the sliding motion, so a high-quality lubricant is essential. This type of lubricant will reduce heat and ensure optimal performance. The following tips will help you choose the right lubricant for your worm gear.
In low-speed applications, a grease lubricant may be sufficient. In higher-speed applications, it's best to apply a synthetic lubricant to prevent premature failure and tooth wear. In both cases, lubricant choice depends on the tangential and rotational speed. It is important to follow manufacturer's guidelines regarding the choice of lubricant. But remember that lubricant choice is not an easy task.