Product Description
Specification:
Rated motor power:
72V3000W brushless side motor
Battery:
72V52AH*1set LNCM lithium battery (72V26AH*2sets) 
Charger:
72V 5A 6-8hrs
Controller:
72V RS485 
Display:
LCD display
Speed:
Economic 45km/h; Max.80kmh
Range:
80-100km
Brake(Front/Rear):
Disc brake
Tire size:
F:110-70-12 R:120\70-12 Tubeless tire
Product dimension:
1860*710*1120mm
Seat hight:
770mm
Ground clearance:
 165mm
Weight
95kg(72V26AH*1set) / 108kg(72V52AH*1set)
Company Profile
                                                         HangZhou Lanbo Technology Co., Ltd
HangZhou Lanbo Technology Co., Ltd. is located in the Economic Development Zone near Huhaitang Park, in HangZhou, ZHangZhoug Province, China, which is just 2 hours distance from ZheJiang .
We have our own innovative R&D team, assembly factory and plentiful supplier chain purchase resources based on 9 years experience in electric vehicle industry. Our mission is to be a world-class solution provider for two-wheel electric vehicle green transportation. 
Our main products lines covers a whole range of e-bikes, e-scooters, mobility scooters, e-motorcycles, cargo vehicles and its spare parts such as motor, battery, controller, tire, display, fork, charger, cargo box and so on.. 
We've created long term partnership with many well-known brands for ODM and OEM cooperation with over 10milion USD sales exported to US, Canada, Europe, and other countries. "Quality first, Customers first" is our working principle. 
We also have an export company which can provide various service on importing and exporting of electronics and mechanical parts especially for vehicles, with first class quality, competitive price and VIP service.
FAQ
1. Q: Where is your company located? How can I visit there? 
A: We are located in HangZhou, ZHangZhoug province of China. It's 4 hours' drive from ZheJiang airport and 2 hours' drive from HangZhou airport. It could be faster by CRH train. We warmly welcome business and technical partners from worldwide 
2. Q: Can I get sample and how long will it take?
A: Yes, sample order is available for quality check and market test. If it is the type we have in stock, it normally takes within 10 days to deliver. If it is a new type or customized, it may need 2-3 months depending on different parts lead time.If it is a new type or customized, it may need 2-3 months depending on different parts lead time. 
3. Q: What's the MOQ?
A: MOQ is 10pcs for each model. If less than MOQ, we will charge sample fee accordingly. 
4. Q: Can I have my own customized product?
A: Yes. We are a veteran manufacturer and totally back up our customers to establish their own brand. OEM&ODM are both available, including outlook, logo, color and package design etc. 
5. Q: Can I mix different models in 1 container?
A: Yes. You can mix up 3-4 different models in 1 container. 
6. Q: What's the delivery time?
A: It normally takes about 30-60 days to finish order. But the exact time is according to actual situation. 
7. Q: What is the payment terms?
A: T/T and L/C at sight. 
8. Q: How does your factory carry out quality control?
A:We have a mature and strict QC process, including IQC, IPQC, FQC, and OQC. Thus we have a good quality control on key parts including battery, motor, brake and other electronic and mechanical parts. We have professional testers to do 100% road testing. Our factory meets the ISO9001:2015 management standards. 
9.Q:Can I choose any color?
A: Yes. We can provide various color options. 
10. Q:What are your terms of packing?
A: Each bike will be packed by 7-layer carton with EPE stuffing, which providing double protection. Carton marks can be customized accordingly. 
11.Q:Are you a trading company or manufacturer?
A: We are an experienced manufacturer with a factory covering an area over 9000 square meters, including assembly workshop, wheel-knitting workshop, CNC processing workshop, R&D center, warehouse and etc.. We also have exporting company can do international trading business. 
12.Q:How about your Warranty?
A:a)Charger, motor and lithium battery: 24 months warranty.
b)Controller: 18 months warranty
c)Frame: 36 months warranty. 
The following conditions, not including in warranty policy:
a.) Any damages caused by human factor.
b.) Dismounting any parts without professional technical people.
c.) Use other parts in our electric bike or scooter.
d.) Damages caused by traffic accident and other accident.
e.) The problem caused by overloading. 
13.Q:Can you change specifications for me ?
A:Yes. We will evaluate customized changes and provide ODM and OEM service. 
14.Q:What's your online service time?
A:We are on-line from 8:00am to 17.00pm ZheJiang Time (GMT+8),from Monday to Saturday. Please leave message when we are offline, we will reply as long as we read it.
How to Replace the Drive Shaft
Several different functions in a vehicle are critical to its functioning, but the driveshaft is probably the part that needs to be understood the most. A damaged or damaged driveshaft can damage many other auto parts. This article will explain how this component works and some of the signs that it may need repair. This article is for the average person who wants to fix their car on their own but may not be familiar with mechanical repairs or even driveshaft mechanics. You can click the link below for more information.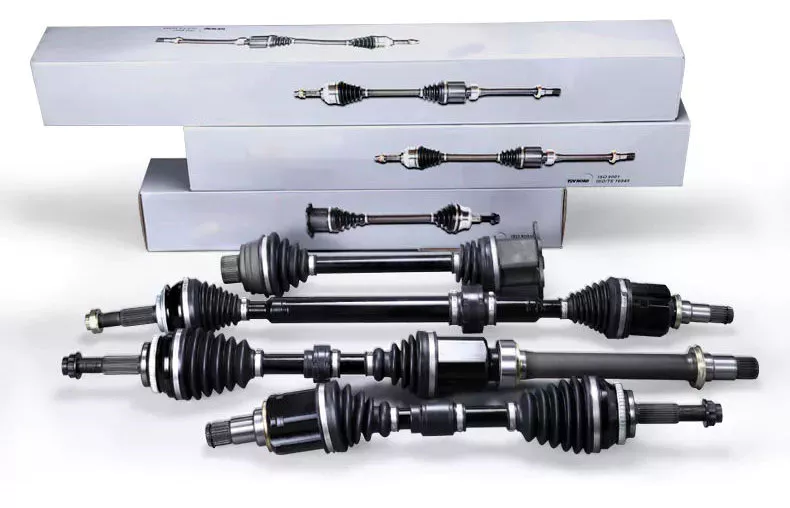 Repair damaged driveshafts
If you own a car, you should know that the driveshaft is an integral part of the vehicle's driveline. They ensure efficient transmission of power from the engine to the wheels and drive. However, if your driveshaft is damaged or cracked, your vehicle will not function properly. To keep your car safe and running at peak efficiency, you should have it repaired as soon as possible. Here are some simple steps to replace the drive shaft.
First, diagnose the cause of the drive shaft damage. If your car is making unusual noises, the driveshaft may be damaged. This is because worn bushings and bearings support the drive shaft. Therefore, the rotation of the drive shaft is affected. The noise will be squeaks, dings or rattles. Once the problem has been diagnosed, it is time to repair the damaged drive shaft.
Professionals can repair your driveshaft at relatively low cost. Costs vary depending on the type of drive shaft and its condition. Axle repairs can range from $300 to $1,000. Labor is usually only around $200. A simple repair can cost between $150 and $1700. You'll save hundreds of dollars if you're able to fix the problem yourself. You may need to spend a few more hours educating yourself about the problem before handing it over to a professional for proper diagnosis and repair.
The cost of repairing a damaged driveshaft varies by model and manufacturer. It can cost as much as $2,000 depending on parts and labor. While labor costs can vary, parts and labor are typically around $70. On average, a damaged driveshaft repair costs between $400 and $600. However, these parts can be more expensive than that. If you don't want to spend money on unnecessarily expensive repairs, you may need to pay a little more.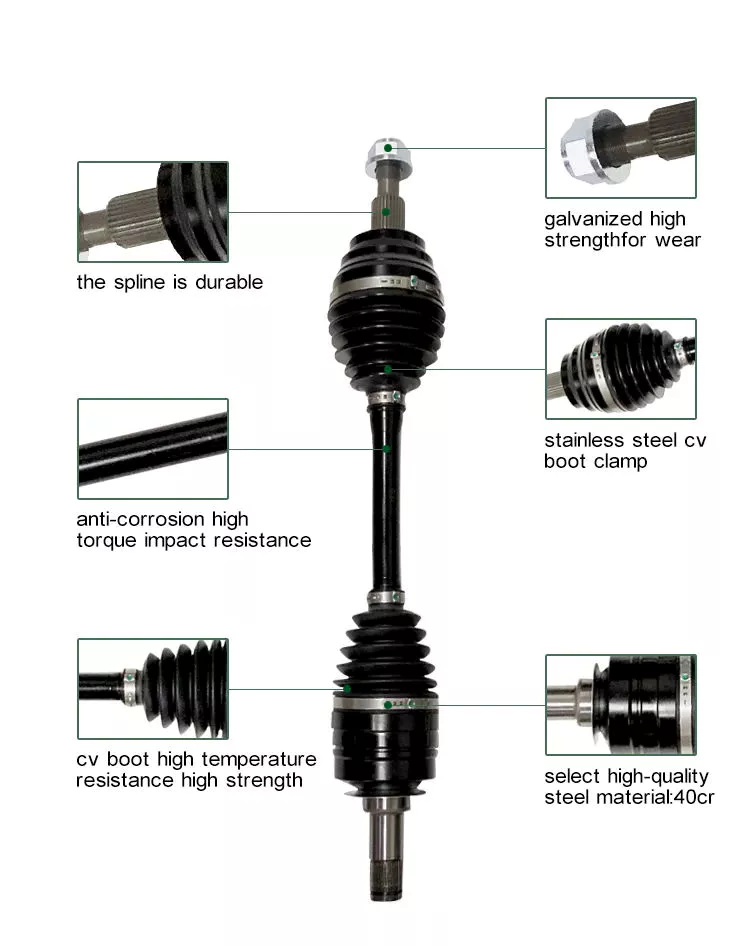 Learn how drive shafts work
While a car engine may be 1 of the most complex components in your vehicle, the driveshaft has an equally important job. The driveshaft transmits the power of the engine to the wheels, turning the wheels and making the vehicle move. Driveshaft torque refers to the force associated with rotational motion. Drive shafts must be able to withstand extreme conditions or they may break. Driveshafts are not designed to bend, so understanding how they work is critical to the proper functioning of the vehicle.
The drive shaft includes many components. The CV connector is 1 of them. This is the last stop before the wheels spin. CV joints are also known as "doughnut" joints. The CV joint helps balance the load on the driveshaft, the final stop between the engine and the final drive assembly. Finally, the axle is a single rotating shaft that transmits power from the final drive assembly to the wheels.
Different types of drive shafts have different numbers of joints. They transmit torque from the engine to the wheels and must accommodate differences in length and angle. The drive shaft of a front-wheel drive vehicle usually includes a connecting shaft, an inner constant velocity joint and an outer fixed joint. They also have anti-lock system rings and torsional dampers to help them run smoothly. This guide will help you understand the basics of driveshafts and keep your car in good shape.
The CV joint is the heart of the driveshaft, it enables the wheels of the car to move at a constant speed. The connector also helps transmit power efficiently. You can learn more about CV joint driveshafts by looking at the top 3 driveshaft questions
The U-joint on the intermediate shaft may be worn or damaged. Small deviations in these joints can cause slight vibrations and wobble. Over time, these vibrations can wear out drivetrain components, including U-joints and differential seals. Additional wear on the center support bearing is also expected. If your driveshaft is leaking oil, the next step is to check your transmission.
The drive shaft is an important part of the car. They transmit power from the engine to the transmission. They also connect the axles and CV joints. When these components are in good condition, they transmit power to the wheels. If you find them loose or stuck, it can cause the vehicle to bounce. To ensure proper torque transfer, your car needs to stay on the road. While rough roads are normal, bumps and bumps are common.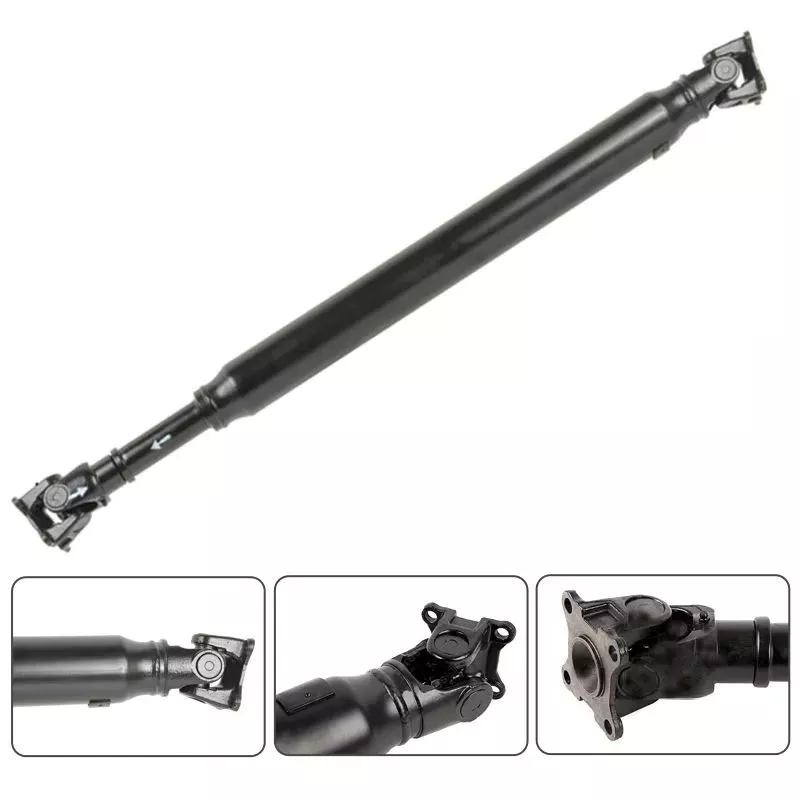 Common signs of damaged driveshafts
If your vehicle vibrates heavily underneath, you may be dealing with a faulty propshaft. This issue limits your overall control of the vehicle and cannot be ignored. If you hear this noise frequently, the problem may be the cause and should be diagnosed as soon as possible. Here are some common symptoms of a damaged driveshaft. If you experience this noise while driving, you should have your vehicle inspected by a mechanic.
A clanging sound can also be 1 of the signs of a damaged driveshaft. A ding may be a sign of a faulty U-joint or center bearing. This can also be a symptom of worn center bearings. To keep your vehicle safe and functioning properly, it is best to have your driveshaft inspected by a certified mechanic. This can prevent serious damage to your car.
A worn drive shaft can cause difficulty turning, which can be a major safety issue. Fortunately, there are many ways to tell if your driveshaft needs service. The first thing you can do is check the u-joint itself. If it moves too much or too little in any direction, it probably means your driveshaft is faulty. Also, rust on the bearing cap seals may indicate a faulty drive shaft.
The next time your car rattles, it might be time for a mechanic to check it out. Whether your vehicle has a manual or automatic transmission, the driveshaft plays an important role in your vehicle's performance. When 1 or both driveshafts fail, it can make the vehicle unsafe or impossible to drive. Therefore, you should have your car inspected by a mechanic as soon as possible to prevent further problems.
Your vehicle should also be regularly lubricated with grease and chain to prevent corrosion. This will prevent grease from escaping and causing dirt and grease to build up. Another common sign is a dirty driveshaft. Make sure your phone is free of debris and in good condition. Finally, make sure the driveshaft chain and cover are in place. In most cases, if you notice any of these common symptoms, your vehicle's driveshaft should be replaced.
Other signs of a damaged driveshaft include uneven wheel rotation, difficulty turning the car, and increased drag when trying to turn. A worn U-joint also inhibits the ability of the steering wheel to turn, making it more difficult to turn. Another sign of a faulty driveshaft is the shuddering noise the car makes when accelerating. Vehicles with damaged driveshafts should be inspected as soon as possible to avoid costly repairs.