Product Description
10 Ton Mining Electric Trolley Locomotive, Underground Trolley locomotive for gold mine transportation
Trolley electric locomotive is a kind of rail transportation traction equipment, powered by transformers and overhead lines. Mainly used in mines where there is no risk of explosion. Because of its special power supply mode, the trolley electric locomotive has no limit on the cruising range. Therefore, it is suitable for long-term and long-distance use. There are also many options in terms of speed regulation and braking methods. Speed control methods include resistance speed control, chopping speed control and frequency conversion speed control. Braking methods include pure mechanical braking, hydraulic braking and compressed air braking. In addition, electric braking can also be selected as an auxiliary braking method.
C: Locomotive for coal mining
J: Trolley electric locomotives
Y: Single-end driver's cab
G: Steel wheel,resistor for speed control
GB: Steel wheel,chopping wave for speed control 
Product Description
 
Adhesive / total weight (t)
10 ton
Track gauge (mm)
500.600,762 or 900
Traction (KN)
13.05kN~18.93kN
Max. Traction (KN)
24.5kN
Speed(km/h)
11
Voltage
250V or 550V
Power (KW)
24kw *2 or 30 kw*2
Dimensions Length(mm)
4550
Width(mm)
1050,1212,1350
Height(mm)
1600mm
Wheelbase (mm)
1100 ,1220 mm
Min Curve radius (m)
7 ,10 m
Wheel diameter (mm)
Φ680mm
Controller
Resistance or IGBT or AC controller
Braking method
Mechanical or air Brake
Spareparts
Detailed Photos
Advantages of our product
1.Using high-quality steel plates, special rust removal process make sure it more anti-corrosion and suitable for harsh mining environment.
2. Producing motors ourselves, using high lever insulation material and pure copper, ensure the powerful traction force, and suitable for harsh mining environment.
3.Gear anastomosis surface to reach more than 80%, which is far more exceeding the standard.
4.Professionally designed and adjusted frame ensure safe driving and avoids falling off rails.
5.A variety of braking methods can be choose, air brake, hydraulic brake, electric brake, mechanical brake to ensure the safety drive.
6. 40 years richful experience with the ability to design and make customized product according to your requirements.
7. Proving factory online-visiting
Factory Test
Mining Locomotive test
1.Before Running the locomotive,carry out gear debugging, lighting, gear, and brake adjustment etc.To ensure the normal operation of the locomotive.
2.Carry out a tensile test before leaving the factory to ensure the load performance of the locomotive meets the standard. Our design standards generally exceed the national standard by 10%-20%.
3.Carry out different type running test before leaving the factory to ensure the performance and normal operation of the whole locomotive. It can adapt to various harsh conditions under simulated working conditions.
Motor test
The motor has to go through many inspection procedures before leaving the factory, and each motor has to be carried out with load running experiments.
Explosion-proof motors are carried out with water pressure test.
All the test of motor is to ensure that can adapt to harsh working conditions.
Client Feedback and Cases
1. A good feedback of our lithium battery locomotive from a client of Latin America
2. In order to solve the exist problems of lead-acid batteries. More than 30 lead-acid battery electric locomotives in this large mining were changed into lithium battery electric locomotives, which improved the work enthusiasm and production efficiency of employees, reduced costs,and more environment-friendly.
3. The mining rock drill car designed by Sunward Co., has a small size and simple structure, so the space for placing the lithium battery on the body is very limited.
According to the limitation size, our company design a lithium power supply power plan, which
perfectly solves the problem of lithium power supply space.
In order to adapt to the special industrial and mining environment and improve transportation efficiency, a batch of 2.5-ton lithium battery electric locomotives are designed to Myanmar Clients.
Company Profile
FAQ
What's your product advantages?
We have more 40 years experience in this field so that we could design or produce the locomotive as your requirement. We could also provide online service to teach you how to operate and maintain the locomotive. 
The most important thing that we produce the main part of the locomotive- The traction motors. we could guarantee the power of the locomotive.
1.Pre-sales Service:
The wide product range enables us to provide our customers with individual machines or complete processing plants. Based on our customer's request and budget, our experts make efficient and reliable solutions, and we produce strictly follow customers' order. What's more, every customer has the chance to visit the working machine in the site before placing the order. 
2.After-sales Service:
Experienced technicians guidance is available on the phone, and on the internet. One or more engineers will be dispatched to the quarry site to help install the customer's plants.Necessary training about machine daily maintenance to local workers is provided also.
3.Methods of Payment:
 T/T (Telegraphic Transfer) or Western Union or L/C at sight
Handling time for an order:
Within 10 days supplied from stock
4.Shipping method:
Sample order: we suggest Courier express like DHL/UPS/FEDEX or by air
Bulk order: we suggest by air or by sea.
5.Quality Control:
We have our own experienced QC.
There will be strict inspection and testing for every order before shipping out.
6.After Services:
a. Our sales team will response for your question within 24 hours (Holiday is Excluded)
b. Technical Support will be available in any time
c. Free replacement will provide once the failure confirmed caused by our product quality
Guide to Drive Shafts and U-Joints
If you're concerned about the performance of your car's driveshaft, you're not alone. Many car owners are unaware of the warning signs of a failed driveshaft, but knowing what to look for can help you avoid costly repairs. Here is a brief guide on drive shafts, U-joints and maintenance intervals. Listed below are key points to consider before replacing a vehicle driveshaft.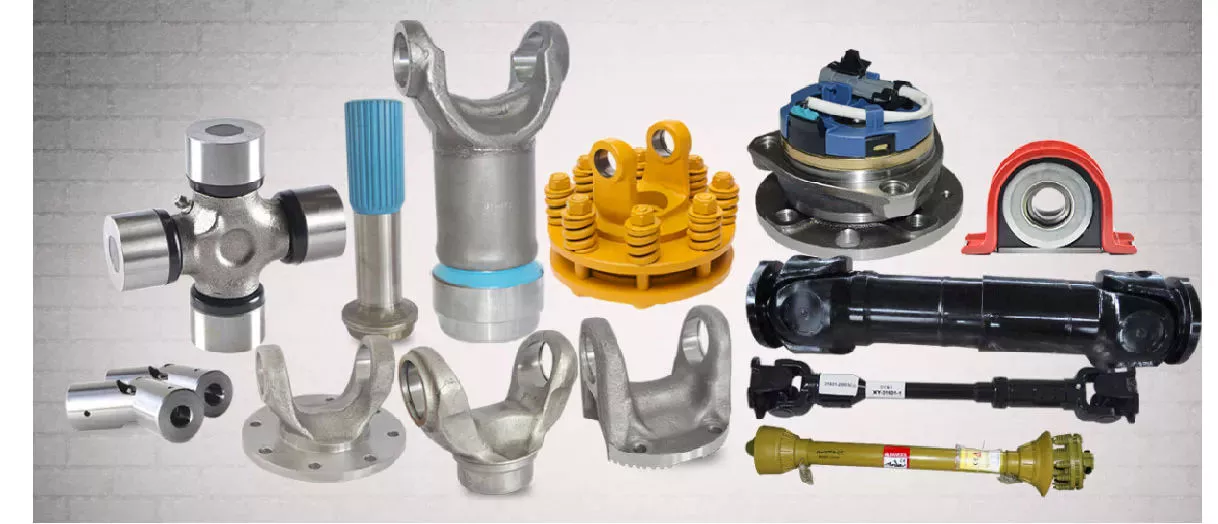 Symptoms of Driveshaft Failure
Identifying a faulty driveshaft is easy if you've ever heard a strange noise from under your car. These sounds are caused by worn U-joints and bearings supporting the drive shaft. When they fail, the drive shafts stop rotating properly, creating a clanking or squeaking sound. When this happens, you may hear noise from the side of the steering wheel or floor.
In addition to noise, a faulty driveshaft can cause your car to swerve in tight corners. It can also lead to suspended bindings that limit overall control. Therefore, you should have these symptoms checked by a mechanic as soon as you notice them. If you notice any of the symptoms above, your next step should be to tow your vehicle to a mechanic. To avoid extra trouble, make sure you've taken precautions by checking your car's oil level.
In addition to these symptoms, you should also look for any noise from the drive shaft. The first thing to look for is the squeak. This was caused by severe damage to the U-joint attached to the drive shaft. In addition to noise, you should also look for rust on the bearing cap seals. In extreme cases, your car can even shudder when accelerating.
Vibration while driving can be an early warning sign of a driveshaft failure. Vibration can be due to worn bushings, stuck sliding yokes, or even springs or bent yokes. Excessive torque can be caused by a worn center bearing or a damaged U-joint. The vehicle may make unusual noises in the chassis system.
If you notice these signs, it's time to take your car to a mechanic. You should check regularly, especially heavy vehicles. If you're not sure what's causing the noise, check your car's transmission, engine, and rear differential. If you suspect that a driveshaft needs to be replaced, a certified mechanic can replace the driveshaft in your car.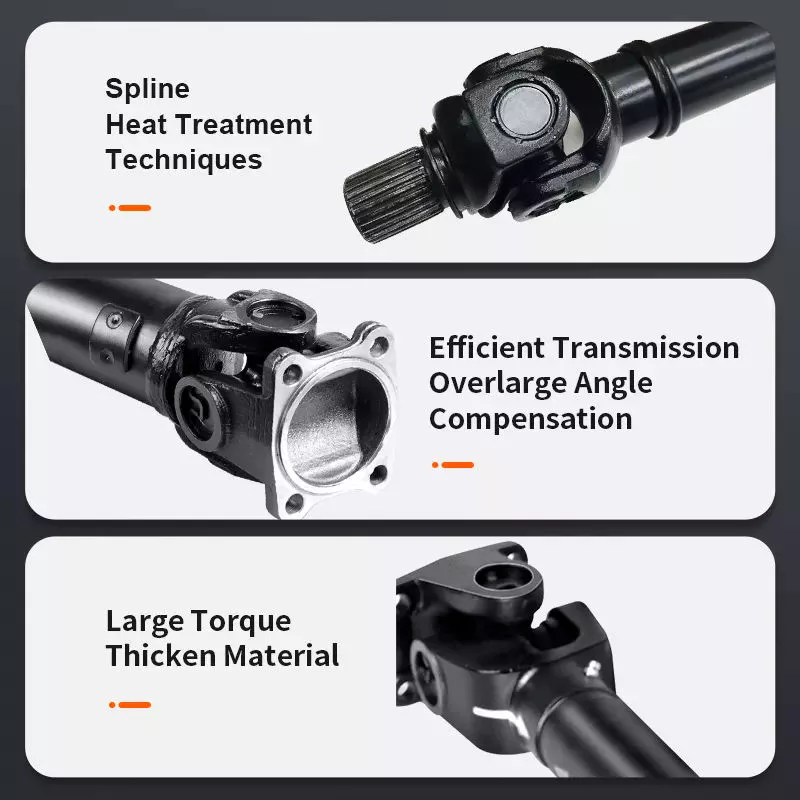 Drive shaft type
Driveshafts are used in many different types of vehicles. These include four-wheel drive, front-engine rear-wheel drive, motorcycles and boats. Each type of drive shaft has its own purpose. Below is an overview of the 3 most common types of drive shafts:
The driveshaft is a circular, elongated shaft that transmits torque from the engine to the wheels. Drive shafts often contain many joints to compensate for changes in length or angle. Some drive shafts also include connecting shafts and internal constant velocity joints. Some also include torsional dampers, spline joints, and even prismatic joints. The most important thing about the driveshaft is that it plays a vital role in transmitting torque from the engine to the wheels.
The drive shaft needs to be both light and strong to move torque. While steel is the most commonly used material for automotive driveshafts, other materials such as aluminum, composites, and carbon fiber are also commonly used. It all depends on the purpose and size of the vehicle. Precision Manufacturing is a good source for OEM products and OEM driveshafts. So when you're looking for a new driveshaft, keep these factors in mind when buying.
Cardan joints are another common drive shaft. A universal joint, also known as a U-joint, is a flexible coupling that allows 1 shaft to drive the other at an angle. This type of drive shaft allows power to be transmitted while the angle of the other shaft is constantly changing. While a gimbal is a good option, it's not a perfect solution for all applications.
CZPT, Inc. has state-of-the-art machinery to service all types of drive shafts, from small cars to race cars. They serve a variety of needs, including racing, industry and agriculture. Whether you need a new drive shaft or a simple adjustment, the staff at CZPT can meet all your needs. You'll be back on the road soon!
U-joint
If your car yoke or u-joint shows signs of wear, it's time to replace them. The easiest way to replace them is to follow the steps below. Use a large flathead screwdriver to test. If you feel any movement, the U-joint is faulty. Also, inspect the bearing caps for damage or rust. If you can't find the u-joint wrench, try checking with a flashlight.
When inspecting U-joints, make sure they are properly lubricated and lubricated. If the joint is dry or poorly lubricated, it can quickly fail and cause your car to squeak while driving. Another sign that a joint is about to fail is a sudden, excessive whine. Check your u-joints every year or so to make sure they are in proper working order.
Whether your u-joint is sealed or lubricated will depend on the make and model of your vehicle. When your vehicle is off-road, you need to install lubricable U-joints for durability and longevity. A new driveshaft or derailleur will cost more than a U-joint. Also, if you don't have a good understanding of how to replace them, you may need to do some transmission work on your vehicle.
When replacing the U-joint on the drive shaft, be sure to choose an OEM replacement whenever possible. While you can easily repair or replace the original head, if the u-joint is not lubricated, you may need to replace it. A damaged gimbal joint can cause problems with your car's transmission or other critical components. Replacing your car's U-joint early can ensure its long-term performance.
Another option is to use 2 CV joints on the drive shaft. Using multiple CV joints on the drive shaft helps you in situations where alignment is difficult or operating angles do not match. This type of driveshaft joint is more expensive and complex than a U-joint. The disadvantages of using multiple CV joints are additional length, weight, and reduced operating angle. There are many reasons to use a U-joint on a drive shaft.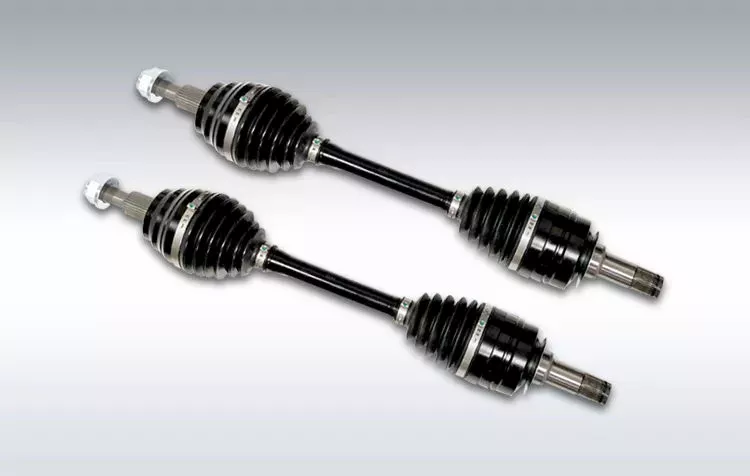 maintenance interval
Checking U-joints and slip joints is a critical part of routine maintenance. Most vehicles are equipped with lube fittings on the driveshaft slip joint, which should be checked and lubricated at every oil change. CZPT technicians are well-versed in axles and can easily identify a bad U-joint based on the sound of acceleration or shifting. If not repaired properly, the drive shaft can fall off, requiring expensive repairs.
Oil filters and oil changes are other parts of a vehicle's mechanical system. To prevent rust, the oil in these parts must be replaced. The same goes for transmission. Your vehicle's driveshaft should be inspected at least every 60,000 miles. The vehicle's transmission and clutch should also be checked for wear. Other components that should be checked include PCV valves, oil lines and connections, spark plugs, tire bearings, steering gearboxes and brakes.
If your vehicle has a manual transmission, it is best to have it serviced by CZPT's East Lexington experts. These services should be performed every 2 to 4 years or every 24,000 miles. For best results, refer to the owner's manual for recommended maintenance intervals. CZPT technicians are experienced in axles and differentials. Regular maintenance of your drivetrain will keep it in good working order.