Product Description
5 channels AI Mobile DVR Camera System For Commercial Trucks with ADAS/BSD/DMS and GPS 3G 4G WIFI AND MP5
AHD720P 10.1inch Touch Screen Display Monitor support SD Card Video local storage
Smart AI MDVR Camera System For Scania, DAF, VOLVO, MAN Truck Fleet management
Product Feature
The 4G all-in-1 Truck Dash Camera System is an all-in-1 with high performance-price ratio and strong scalability, which is specially developed for video surveillance and remote monitoring of cars and trains. It adopts high-speed processor and embedded Linux platform development, built-in active safety algorithm to assist drivers in driving safety, combined with the most advanced video compression/decompression technology in the IT field, using TF card as storage medium, 4G all-in-1 Truck Dash Cam can achieve 4 channels 720P audio and video recording and car driving information recording function.
Features of All in 1 Combo DVR Commercial Vehicle Camera System:
Support 5 channels of AHD million HD/analog SD video and audio input;
Support 5 channels of 720P high-definition real-time local recording;
Support 5 channels of high-definition remote video transmission;
The image automatically recognizes the camera resolution;
Support one-click camera function;
power supply:
Professional vehicle power supply design 9-36V DC wide voltage input design;
Various protection circuits such as undervoltage, short circuit, reverse connection, etc., suitable for various car models;
Support intelligent power management recognition, automatic shutdown at low power, low power consumption when flameout;
(2)data storage:
Adopt a special file management mechanism to encrypt data to effectively protect data security;
Proprietary TF card bad track detection technology, which not only guarantees the continuity of recording, but also extends the service life of the TF card;
Built-in super capacitor to avoid data loss due to abnormal power failure;
Support single card 256GB large capacity TF card
(3)Interface transmission:
Support GPS/Beidou positioning, high sensitivity, fast positioning;
Built-in 3G/4G module, support LTE/HSUPA/HSDPA/WCDMA/EVDO
Built-in WIFI module
(4) algorithm ( this Truck DVR Camera system have BSD/ADAS/DSM function together)
BSD algorithm can be built-in;
Built-in ADAS algorithm;
DSM algorithm can be built-in;
Product Specification
Item name
Device parameters
Performance/Data
Product Name
4G Fleet Commercial Vehicle Dash Cameras Systems with GPS
 
Display
Size of Monitor Display
10.1 IPS touch screen
Resolution OF Monitor
HD1571*600
Operating System
Operating language
English/Chinese or Custom-made local OSD language
CPU
ARM Cortex A7
Operating System
Embedded Linux operating system
Operating Menu/interface
Graphical menu operation interface, support touch and voice control operation
Video and Audio
Video Type
PAL / NTSC
Video resolution
720P/960H/D1/CIF
Video resolution when playback
720P/960H/D1/CIF
Combination method
Various
Decoding ability
4 channels 720P real-time
Video Compression format
Mp4
Video Display
Support 1/2/4/5 ch video display
Audio Compression Format
G.726
Recording voice method
Synchronous recording of sound and video
Recording and playback
Video query
Search by channel and video type
Local playback
Playback by file
Video mode
Manual, alarm
Video bitrate
Full frame 4096Mbps
Audio bit rate
8KB/S
Storage medium
TF/Micro SD Card
Software update
Upgrade mode
Manual upgrade, automatic upgrade, remote upgrade
Upgrade method
TF card or remote upgrade
Interface
Audio and video input
5-way aviation head interface
Alarm input
3 level signal input
Alarm output
1 alarm output
Ignition input
1 ACC signal
Extensions Function
Serial port
2pcs 232 ports
GPS/BD
GPS or Beidou positioning
3G/4G
supports CDMA/EVDO/GPRS/WCDMA/FDD LTE/TDD LTE
WIFI
support 2.4G WIFI
other
Power input
DC 9-36V
Power consumption
Standby 3mA maximum power consumption 18W
storage capacity
720P: 500MB/hour/channel; D1: 250MB/hour/channel
Operating temperature
-20ºC-70ºC
ADAS
The core function of the front collision warning (FCWS): reminds the owner of the danger of collision with the vehicle in front.
The core function of the Lane Departure Warning (LDW): lane keeping, avoiding the lane line being pressed during normal driving.
Pedestrian Protection (PCW)
Pedestrian collision warning mainly detects and recognizes pedestrians on the road, measures the distance, and avoids collisions with pedestrians. Due to the greater uncertainty in human activities, there are more ways to participate in road traffic, such as riding bicycles, motorcycles, three-wheeled riding, etc., coupled with the polymorphism of pedestrians themselves, such as height, fat and thin, uneven clothing, etc. As a result, the accuracy rate of pedestrian recognition using general methods is not high, and there are more false detections and recognitions.
BSD blind spot detection
Blind spot detection is aimed at vehicle detection on the part that is blocked by the A-pillars on both sides of the vehicle to avoid the driver's misjudgment of lane change because the blind spot cannot see the vehicle in the blind spot. BSD can help the driver to better observe the 2 vehicles. The state of the vehicle behind the side
Truck Fleet Camera System With ADAS DMS BSD work 100% DIY Operation and 100% Safety System For Semi-truck, commercial truck, school Bus, Coach, Tanker
The Driver, the vehicle fleet management system in vehicle company, related working staff all can check real-time video and GPS location by using phone app, PC-computer and commercial fleet, insure 100% security safety surveillance at any time anywhere, built-up 1 complete and valid Vehicle Camera Monitoring System
This All in 1 Combo Fleet Camera Systems include 4pcs AHD Truck Dash Cameras ( Front View, Rear view, Left Side View and Right Side View and Cabin DMS Camera For Driver), connect and work with 10.1" touch Screen Truck Monitors also Smart APP, PC online checking links And 4G Sim Card etc
Product Application of  Fleet Mobile DVR MNVR System For Commercial Vehicles
1, Commercial Truck Dash Cameras  are working and applying For Peterbilt Truck,Kenworth Commercial Truck, Mack Truck,Weststar International Trucks, Freightliner Trucks,Sterling  Trucks, Navistar Trucks, CZPT Truck and other heavy Duty Scania, DAF, MAN, Hino, Benz Truck, Isuzu, Renault Trucks,TATRA and CZPT Commercial trucks and Semi-trucks
2, Multi-Cameras Fleet Dashcam For Commercial Vehicles like Passenger Bus, School Bus, City Bus, Travel bus, Coach bus, Sightseeing Bus, Airport shuttle, Autobus, Double Decker Bus, Tourist Bus,Tourist Coach
3, GPS 4G Fleet Dash Cameras Systems For Heavy Equipment,Port CZPT Crane, Tower Crane, Container Stacker Crane Equipment, Material Handler, Excavator, Wheel loader,Crusher, Off-highway truck,Bulldozer, Vibratory Soil Compactor,Skid steer loader,Backhoe loader and other construction machinery, Telehandler,Crane Truck
4, 5 channels Truck Dash Camera System For Semi trucks, Commercial Truck,Tanker truck,Transport Logistics vehicles, Trailer, VAN,Articulated dump truck,Rigid truck, Truck-trailer combination, Longer Heavier Vehicles, Bulk truck, Container- / hooklift truck,Tipper truck, trailers and towed machines, Tipper, Skip Lorry, Sweeper,Hooklift,Quarry Dumper
5,  AI Mobile DVR Commercial System work For semi truck,box truck,commercial truck,18 wheeler truck,lorry truck,ford commercial trucks,tata commercial vehicles, 53 ft box truck, heavy duty truck, 5 tonne truck, class 8 heavy duty truck HGV
Our client's feedback and comments
Our Car camera Mobile Bus Vehicle DVR Factory in HangZhou, China
Our strict ISO9001 Product production and QC waterproof testing truck camera and vehicle backup rearview cameras
welcome to contact us right now and get best offer and unique exiciting interesting car vehicle security camera system for your business
 
What Are the Advantages of a Splined Shaft?
If you are looking for the right splined shaft for your machine, you should know a few important things. First, what type of material should be used? Stainless steel is usually the most appropriate choice, because of its ability to offer low noise and fatigue failure. Secondly, it can be machined using a slotting or shaping machine. Lastly, it will ensure smooth motion. So, what are the advantages of a splined shaft?
Stainless steel is the best material for splined shafts
When choosing a splined shaft, you should consider its hardness, quality, and finish. Stainless steel has superior corrosion and wear resistance. Carbon steel is another good material for splined shafts. Carbon steel has a shallow carbon content (about 1.7%), which makes it more malleable and helps ensure smooth motion. But if you're not willing to spend the money on stainless steel, consider other options.
There are 2 main types of splines: parallel splines and crowned splines. Involute splines have parallel grooves and allow linear and rotary motion. Helical splines have involute teeth and are oriented at an angle. This type allows for many teeth on the shaft and minimizes the stress concentration in the stationary joint.
Large evenly spaced splines are widely used in hydraulic systems, drivetrains, and machine tools. They are typically made from carbon steel (CR10) and stainless steel (AISI 304). This material is durable and meets the requirements of ISO 14-B, formerly DIN 5463-B. Splined shafts are typically made of stainless steel or C45 steel, though there are many other materials available.
Stainless steel is the best material for a splined shaft. This metal is also incredibly affordable. In most cases, stainless steel is the best choice for these shafts because it offers the best corrosion resistance. There are many different types of splined shafts, and each 1 is suited for a particular application. There are also many different types of stainless steel, so choose stainless steel if you want the best quality.
For those looking for high-quality splined shafts, CZPT Spline Shafts offer many benefits. They can reduce costs, improve positional accuracy, and reduce friction. With the CZPT TFE coating, splined shafts can reduce energy and heat buildup, and extend the life of your products. And, they're easy to install – all you need to do is install them.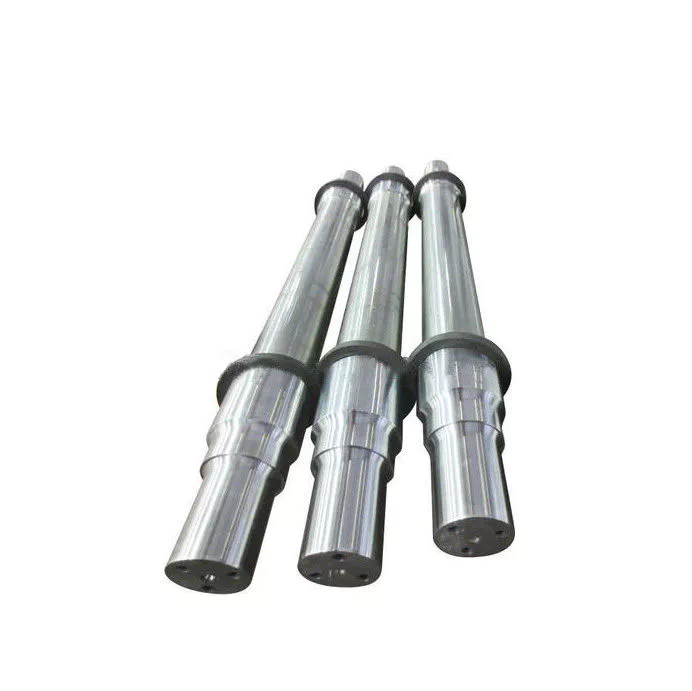 They provide low noise, low wear and fatigue failure
The splines in a splined shaft are composed of 2 main parts: the spline root fillet and the spline relief. The spline root fillet is the most critical part, because fatigue failure starts there and propagates to the relief. The spline relief is more susceptible to fatigue failure because of its involute tooth shape, which offers a lower stress to the shaft and has a smaller area of contact.
The fatigue life of splined shafts is determined by measuring the S-N curve. This is also known as the Wohler curve, and it is the relationship between stress amplitude and number of cycles. It depends on the material, geometry and way of loading. It can be obtained from a physical test on a uniform material specimen under a constant amplitude load. Approximations for low-alloy steel parts can be made using a lower-alloy steel material.
Splined shafts provide low noise, minimal wear and fatigue failure. However, some mechanical transmission elements need to be removed from the shaft during assembly and manufacturing processes. The shafts must still be capable of relative axial movement for functional purposes. As such, good spline joints are essential to high-quality torque transmission, minimal backlash, and low noise. The major failure modes of spline shafts include fretting corrosion, tooth breakage, and fatigue failure.
The outer disc carrier spline is susceptible to tensile stress and fatigue failure. High customer demands for low noise and low wear and fatigue failure makes splined shafts an excellent choice. A fractured spline gear coupling was received for analysis. It was installed near the top of a filter shaft and inserted into the gearbox motor. The service history was unknown. The fractured spline gear coupling had longitudinally cracked and arrested at the termination of the spline gear teeth. The spline gear teeth also exhibited wear and deformation.
A new spline coupling method detects fault propagation in hollow cylindrical splined shafts. A spline coupling is fabricated using an AE method with the spline section unrolled into a metal plate of the same thickness as the cylinder wall. In addition, the spline coupling is misaligned, which puts significant concentration on the spline teeth. This further accelerates the rate of fretting fatigue and wear.
A spline joint should be lubricated after 25 hours of operation. Frequent lubrication can increase maintenance costs and cause downtime. Moreover, the lubricant may retain abrasive particles at the interfaces. In some cases, lubricants can even cause misalignment, leading to premature failure. So, the lubrication of a spline coupling is vital in ensuring proper functioning of the shaft.
The design of a spline coupling can be optimized to enhance its wear resistance and reliability. Surface treatments, loads, and rotation affect the friction properties of a spline coupling. In addition, a finite element method was developed to predict wear of a floating spline coupling. This method is feasible and provides a reliable basis for predicting the wear and fatigue life of a spline coupling.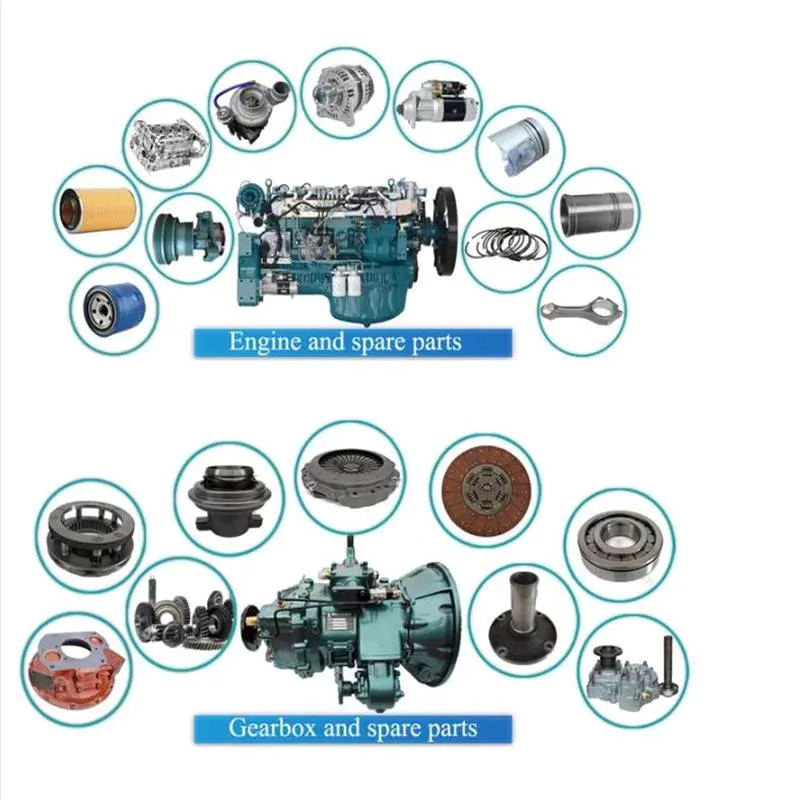 They can be machined using a slotting or shaping machine
Machines can be used to shape splined shafts in a variety of industries. They are useful in many applications, including gearboxes, braking systems, and axles. A slotted shaft can be manipulated in several ways, including hobbling, broaching, and slotting. In addition to shaping, splines are also useful in reducing bar diameter.
When using a slotting or shaping machine, the workpiece is held against a pedestal that has a uniform thickness. The machine is equipped with a stand column and limiting column (Figure 1), each positioned perpendicular to the upper surface of the pedestal. The limiting column axis is located on the same line as the stand column. During the slotting or shaping process, the tool is fed in and out until the desired space is achieved.
One process involves cutting splines into a shaft. Straddle milling, spline shaping, and spline cutting are 2 common processes used to create splined shafts. Straddle milling involves a fixed indexing fixture that holds the shaft steady, while rotating milling cutters cut the groove in the length of the shaft. Several passes are required to ensure uniformity throughout the spline.
Splines are a type of gear. The ridges or teeth on the drive shaft mesh with grooves in the mating piece. A splined shaft allows the transmission of torque to a mate piece while maximizing the power transfer. Splines are used in heavy vehicles, construction, agriculture, and massive earthmoving machinery. Splines are used in virtually every type of rotary motion, from axles to transmission systems. They also offer better fatigue life and reliability.
Slotting or shaping machines can also be used to shape splined shafts. Slotting machines are often used to machine splined shafts, because it is easier to make them with these machines. Using a slotting or shaping machine can result in splined shafts of different sizes. It is important to follow a set of spline standards to ensure your parts are manufactured to the highest standards.
A milling machine is another option for producing splined shafts. A spline shaft can be set up between 2 centers in an indexing fixture. Two side milling cutters are mounted on an arbor and a spacer and shims are inserted between them. The arbor and cutters are then mounted to a milling machine spindle. To make sure the cutters center themselves over the splined shaft, an adjustment must be made to the spindle of the machine.
The machining process is very different for internal and external splines. External splines can be broached, shaped, milled, or hobbed, while internal splines cannot. These machines use hard alloy, but they are not as good for internal splines. A machine with a slotting mechanism is necessary for these operations.