Product Description
Hydraulic Drive Motor BMS Transmission Engines 
Hanjiu BMS= OMS=Eaton 2000 series=M+S MS
BMS hydraulic motor is 1 type of high torque Iow speed hydraulic motors, with high efficiency and long life. BM motor has a wide Speed range, high starting torque and rotating stable at high speed Compact and light, it can be connected to working machine directly, adapted to all kinds of Iow speed heavy load facilities.
Description:
BMS hydraulic motors can well replace OMS series motors from and 2K series motors from EATON.
The Options of BMS-OMS 2K series hydraulic motors: 
– Model – Disc valve, roll-gerotor;
– Flange and wheel mount;
– Shafts – straight, splined and tapered;
– Metric/UNC and BSPP ports;
-Side and rear ports
– Color-Blue, grey ,black ,yellow ;
 
 
Features:
 
1. Advanced design in disc distribution flow, which can provide improved performance at low speed.
2. The output shaft adapts in tapered roller bearings that permit high axial and radial forces. Can offer capacities of high pressure and high torque in the wide of applications.
3. Double-rolling bearing design, which permit higher radial loads.
4. Avariety of connection types of flange, output shaft and oil port.
 
Applications:
 
BMS hydraulic motors are widely applied in agriculture machinery, fishing machinery, plastic industry, mining, and construction machinery.
1. Agricultural: all combine harvesters, seeders, rotary tiller, mower, sprayer, feed mixers, ground drilling machine.
2. fishing with: hauling machine.
3. lndustry: winding machines, textile machines, printing presses, operating with a washing machine.
4. construction industry: rollers, cement mixers, cleaning cars.
Product features:
 
Type
BMS
BMSE
80
BMS
BMSE
100
BMS
BMSE
125
BMS
BMSE
160
BMS
BMSE
200
BMS
BMSE
250
BMS
BMSE
315
BMS
BMSE
375
Geometric displacement
(cm3 /rev.)
80.6
100.8
125
157.2
200
252
314.5
370
Max. speed (rpm)
cont.
800
748
600
470
375
300
240
200
int.
988
900
720
560
450
360
280
240
Max. torque (N·m)
cont.
190
240
310
316
400
450
560
536
int.
240
300
370
430
466
540
658
645
peak
260
320
400
472
650
690
740
751
Max. output (kW)
cont.
15.9
18.8
19.5
15.6
15.7
14.1
14.1
11.8
int.
20.1
23.5
23.2
21.2
18.3
17
18.9
17
Max. pressure drop (MPa)
cont.
17.5
17.5
17.5
15
14
12.5
12
10
int.
21
21
21
21
16
16
14
12
peak
22.5
22.5
22.5
22.5
22.5
20
18.5
14
Max. flow (L/min)
cont.
65
75
75
75
75
75
75
75
int.
80
90
90
90
90
90
90
90
Max. inlet pressure (MPa)
cont.
25
25
25
25
25
25
25
25
int.
30
30
30
30
30
30
30
30
Weight (kg)
9.8
10
10.3
10.7
11.1
11.6
12.3
12.6
* Continuous pressure :Max. value of operating motor continuously.
* Intermittent pressure :Max. value of operating motor in 6 seconds per minute.
* CZPT pressure:Max. value of operating motor in 0.6 second per minute
Model Crossing:
HXIHU (WEST LAKE) DIS.U
HYDRAULIC
M+S
HYDRAULIC
EATON
CHAR LYNN
 
ROSS
TRW
WHITE
CROSS
PARKER
SAM
BREVINI
BOSCH
RECROTH
BMM
MM MLHK
J SERIES
OMM
 
 
 
BGM
MGX
BMP/BM1
MP HP
H SERIES
OMP DH
MF MG
WP RS
TC TE TB
BG
MGP GXP
BMR/BM2
MR HR MLHRW,RW
S,T SERIES W SERIES
OMR DS OMEW
MB
WR RE
TF
BR
MGR GMR
BMH/BM4
MH MLHH HW HWF
 
OMH
ME
RE
TG
 
 
BMS/BM5
MS MSY MLHS
2000 SERIES
OMS
ME
RE
TG
HPR
MGS GMS
BMT/BM6
MT MLHT MTM
6000 SERIES
OMT TMT
MJ
 
 
HT
MGT,GMT
BMV
MV MLHV
10000 SERIES
OMV
 
 
 
 
MGV GMV
 
What benefit can i get?
If you are doing hydrualic business, you ae distributing hydraulic components, you can take this motor, add this motor into your catagories, this motor will help you to enlarge your market, If you sell $1,000,000.00 a year, you raise profit by at least 30%, that is $300,000.00.
Hanjiu BMSY-200-E4BD = CZPT Char lynn 2k series, from USA
Hanjiu BMSY-200-E4BD = OMS series, from Danmark
Hanjiu BMSY-200-E4BD = M+S MS series, from Bulgaria
we have strong ability to match OEM part no. and provide you.
APPLICATIONS:
 Ground care, Sweeping and Mowing machinery,
 wood processing and cutting, 
 Farmland irrigation winch ,
 Winch Wood from deforestation, 
 Construction machinery and platform,
 Oceanographic research winch,
 Nautical equipment and winches for fishing boats, 
 Towing and mooring winches, and many more.
How to work with US
discuss your demand with us first
we help you to confirm the products
match with our models
discuss your demand quantity with us, this will help us to provide you our best offer
we make a deal on the offer
sign a contract
you pay deposit
we produce
you pay balance payment after order ready for shipping
dispatch order
Payment terms: 30% deposit, 70% balance should be paid before shipping
Shipping: by sea, by air, by train
Terms: FOB, CFR, CIF
Loading port: ZheJiang , HangZhou, ZheJiang , HangZhou, China
Our company:
Elephant Fluid Power has been engaged in the hydraulic business since the beginning of the 20th century. It has a history of nearly 20 years and has always been upholding the principles of "quality first", "credit first" and "zero complaint", and has become a new leader in the hydraulics industry. CZPT Fluid Power insists on good products, good service, and has been providing customers with better, more comprehensive hydraulic products, and constantly.
We are looking for good long business partner and friendship.
If you are interested in our products, please contact me, I will provide the best price support and quality service.
I believe we will establish a good and long-term cooperation.
The Benefits of Spline Couplings for Disc Brake Mounting Interfaces
Spline couplings are commonly used for securing disc brake mounting interfaces. Spline couplings are often used in high-performance vehicles, aeronautics, and many other applications. However, the mechanical benefits of splines are not immediately obvious. Listed below are the benefits of spline couplings. We'll discuss what these advantages mean for you. Read on to discover how these couplings work.
Disc brake mounting interfaces are splined
There are 2 common disc brake mounting interfaces – splined and six-bolt. Splined rotors fit on splined hubs; six-bolt rotors will need an adapter to fit on six-bolt hubs. The six-bolt method is easier to maintain and may be preferred by many cyclists. If you're thinking of installing a disc brake system, it is important to know how to choose the right splined and center lock interfaces.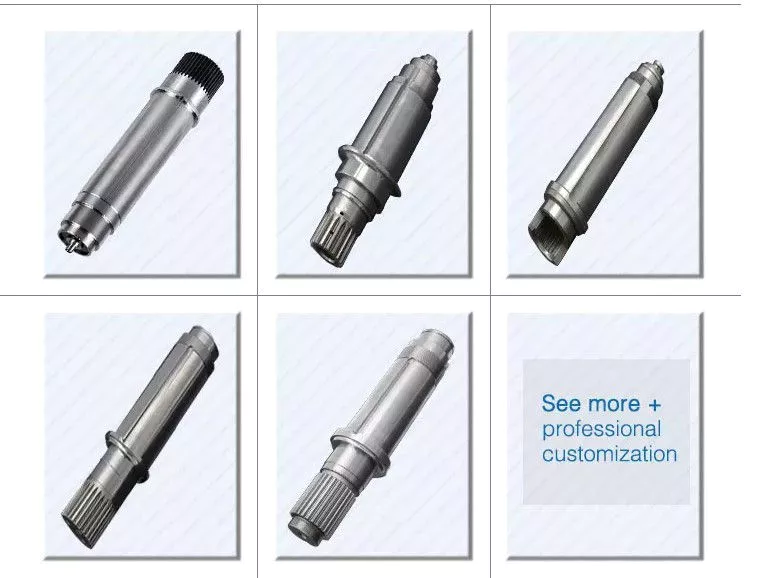 Aerospace applications
The splines used for spline coupling in aircraft are highly complex. While some previous researches have addressed the design of splines, few publications have tackled the problem of misaligned spline coupling. Nevertheless, the accurate results we obtained were obtained using dedicated simulation tools, which are not commercially available. Nevertheless, such tools can provide a useful reference for our approach. It would be beneficial if designers could use simple tools for evaluating contact pressure peaks. Our analytical approach makes it possible to find answers to such questions.
The design of a spline coupling for aerospace applications must be accurate to minimize weight and prevent failure mechanisms. In addition to weight reduction, it is necessary to minimize fretting fatigue. The pressure distribution on the spline coupling teeth is a significant factor in determining its fretting fatigue. Therefore, we use analytical and experimental methods to examine the contact pressure distribution in the axial direction of spline couplings.
The teeth of a spline coupling can be categorized by the type of engagement they provide. This study investigates the position of resultant contact forces in the teeth of a spline coupling when applied to pitch diameter. Using FEM models, numerical results are generated for nominal and parallel offset misalignments. The axial tooth profile determines the behavior of the coupling component and its ability to resist wear. Angular misalignment is also a concern, causing misalignment.
In order to assess wear damage of a spline coupling, we must take into consideration the impact of fretting on the components. This wear is caused by relative motion between the teeth that engage them. The misalignment may be caused by vibrations, cyclical tooth deflection, or angular misalignment. The result of this analysis may help designers improve their spline coupling designs and develop improved performance.
CZPT polyimide, an abrasion-resistant polymer, is a popular choice for high-temperature spline couplings. This material reduces friction and wear, provides a low friction surface, and has a low wear rate. Furthermore, it offers up to 50 times the life of metal on metal spline connections. For these reasons, it is important to choose the right material for your spline coupling.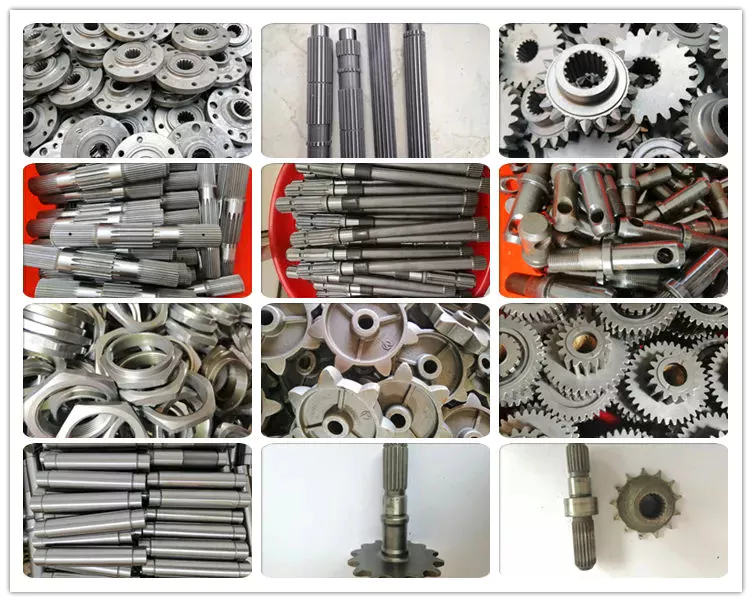 High-performance vehicles
A spline coupler is a device used to connect splined shafts. A typical spline coupler resembles a short pipe with splines on either end. There are 2 basic types of spline coupling: single and dual spline. One type attaches to a drive shaft, while the other attaches to the gearbox. While spline couplings are typically used in racing, they're also used for performance problems.
The key challenge in spline couplings is to determine the optimal dimension of spline joints. This is difficult because no commercial codes allow the simulation of misaligned joints, which can destroy components. This article presents analytical approaches to estimating contact pressures in spline connections. The results are comparable with numerical approaches but require special codes to accurately model the coupling operation. This research highlights several important issues and aims to make the application of spline couplings in high-performance vehicles easier.
The stiffness of spline assemblies can be calculated using tooth-like structures. Such splines can be incorporated into the spline joint to produce global stiffness for torsional vibration analysis. Bearing reactions are calculated for a certain level of misalignment. This information can be used to design bearing dimensions and correct misalignment. There are 3 types of spline couplings.
Major diameter fit splines are made with tightly controlled outside diameters. This close fit provides concentricity transfer from the male to the female spline. The teeth of the male spline usually have chamfered tips and clearance with fillet radii. These splines are often manufactured from billet steel or aluminum. These materials are renowned for their strength and uniform grain created by the forging process. ANSI and DIN design manuals define classes of fit.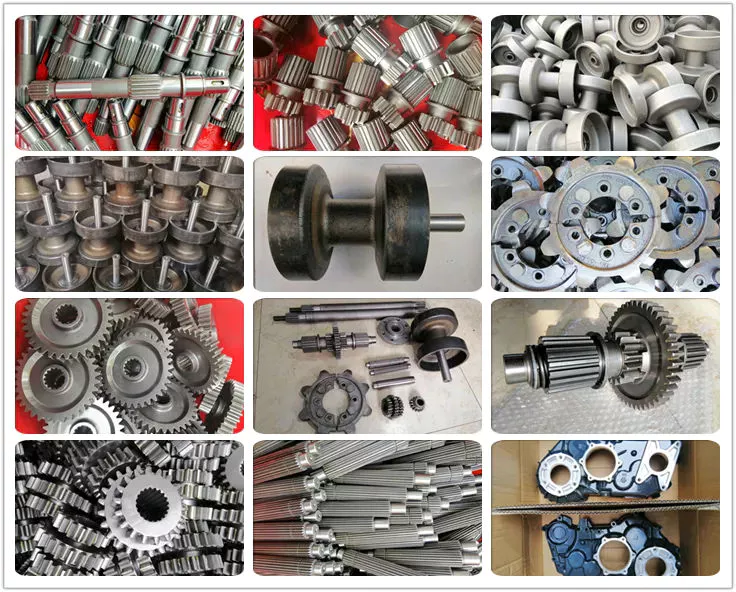 Disc brake mounting interfaces
A spline coupling for disc brake mounting interfaces is a type of hub-to-brake-disc mount. It is a highly durable coupling mechanism that reduces heat transfer from the disc to the axle hub. The mounting arrangement also isolates the axle hub from direct contact with the disc. It is also designed to minimize the amount of vehicle downtime and maintenance required to maintain proper alignment.
Disc brakes typically have substantial metal-to-metal contact with axle hub splines. The discs are held in place on the hub by intermediate inserts. This metal-to-metal contact also aids in the transfer of brake heat from the brake disc to the axle hub. Spline coupling for disc brake mounting interfaces comprises a mounting ring that is either a threaded or non-threaded spline.
During drag brake experiments, perforated friction blocks filled with various additive materials are introduced. The materials included include Cu-based powder metallurgy material, a composite material, and a Mn-Cu damping alloy. The filling material affects the braking interface's wear behavior and friction-induced vibration characteristics. Different filling materials produce different types of wear debris and have different wear evolutions. They also differ in their surface morphology.
Disc brake couplings are usually made of 2 different types. The plain and HD versions are interchangeable. The plain version is the simplest to install, while the HD version has multiple components. The two-piece couplings are often installed at the same time, but with different mounting interfaces. You should make sure to purchase the appropriate coupling for your vehicle. These interfaces are a vital component of your vehicle and must be installed correctly for proper operation.
Disc brakes use disc-to-hub elements that help locate the forces and displace them to the rim. These elements are typically made of stainless steel, which increases the cost of manufacturing the disc brake mounting interface. Despite their benefits, however, the high braking force loads they endure are hard on the materials. Moreover, excessive heat transferred to the intermediate elements can adversely affect the fatigue life and long-term strength of the brake system.