Product Description
product-list-1.html
The sprinkler size, trajectory, and nozzle options fromfenglian  provide a customizable solution for your hose reel traveler. The most popular Big Gun Sprinklers for hose reel traveler irrigation are the 100 Series and 150 Series. These water cannons pair to the most common hose reel machines for application rate, flow, and operating pressure. For smaller machines, the 75 Series may be better suited. The 200 Series Big Gun is best suited for the largest hose reel traveler machines and its high volume and long radius of throw are as impressive as they are effective.
The Big Gun's efficient taper ring nozzles provide an excellent balance between stream diffusion and throw distance. They are interchangeable to simplify the customization of the sprinkler flow rate to the crop needs. The new 100 and 150 Series plastic nozzles are an economical alternative to aluminum and are made from the same field-proven material as Nelson pivot sprinkler nozzles.
Product Description
Irrigation System Project Parameters
unit
Series Model
JP75 JP90/D
JP90 JP90/D
JP110 JP110/Y
JP125/Y
Interlayer velocity difference
%
precipitation
mm
8-50
8-50
7.3-92
10-100
nozzle type
/
PYC50
PYC50
PYC75
PYC75
nozzle height
mm
1300-2800
1300-2800
2000-3000
2000-3000
nozzle car track
mm
1300
1300
1300-1500
1300-1500
car climbing
%
20
20
20
20
traction height
mm
300-500
300-500
300-500
300-500
ground clearance
mm
300
300
300
300
chassis
/
185R 14C
10.0/80-12
10.0/75-15.3
10.0/75-15.3
wheel tire rim maximum width
mm
2000
2310
2400
2510
Detailed Photos
water turbin
The water turbine adopts high speed: 1050 R / s and ordinary water turbine 800 R / S; The gear box adopts gear grinding gear box; The spray gun adopts a high-quality large spray gun that can be replaced within 2 years.
Water turbine it is the power-drive system of machine, also can regulate water flow,
ensure PE tube recovery speed uniform.
It composes elbow, vortex shell, turbine and other parts. Water flow can reach 13-68m3/h, rotating speed can reach 200-800r/min.
With automatic speed adjustment function, to ensure the sprinkler car walking speed deviation less than 20%.
contact-info.html
All products adopt integral laser cutting technology to ensure the universality, standardization and interchangeability of spare parts.All reels adopt pickling, phosphating, electrophoresis and paint baking technology to ensure high color fastness of reel painting and no corrosion as a whole.Frame and winchThe frame and winch is made by low carbon alloy steel stamping welded together. The frame and winch is connected by
turn plate, which rotates flexible and portable. It can rotate 360°, make the sprinkler car to work on different orientation
field, reduce the machine movement frequency, and increase the reclamation index.
Packaging & Shipping
hose reel irrigation machine used with nude packing ,All machines are fixed with cables to ensure that the machine will not be damaged during long-term transportation. At the same time, all accessories and tools are also placed in the toolbox for our customers to use. Therefore, in short, our packaging and transportation is very complete to ensure that the goods received by customers are intact. At the same time, we also support the packaging requirements according to customers' requirements, Customer satisfaction.
Company Profile
All products, from material selection to production and processing, are so amazing. Our materials are about half thicker than our peers on average. Laser blanking has high accuracy.
Our paint spraying adopts paint baking technology, shot blasting and rust removal, assembly line operation. Our products are tested before leaving the site, and all processes are standardized enterprise processes.
Not only that, The process flow is leading in the industry.
We can see from the picture that our adopts the driving mode of water turbine. This structure can avoid the restriction of farmland power consumption, and has low failure rate and durability. As a mechanical technology company, Fenglian also ensures its vitality
related products
A complete set of tray nozzle system includes reel sprinkler, machine, pump truck, truss and sprinkler. The sprinkler is divided into spray gun and truss. These 2 devices can be replaced and adjusted appropriately according to your planting crops
hose reel irrigation system we provide you from jp50-jp110 series ,colour can be choosed 
for truss boom, there are 26m, 30m , 35m, 3 model for your choice 
rain gun ,FSN40 and some big rain gun can help you 
diesel pump .we choose the best engine in china ,so that make your using satisfied 
In a word, we should match the products according to your actual requirements and give you a complete irrigation scheme. Many customers, as direct users, don't quite understand what equipment and scheme they use the most economically. We all have professional engineers to design according to your actual use requirements
Certifications
As a professional manufacturer of reel sprinkler irrigation machines, Fenglian has been following the production specifications since the first day of its establishment, producing in compliance with the regulations and leading the industry. This is our concept.
In order to make our products benefit more farmers and more agencies
our products have successively obtained ISO quality management certification and are provided according to customer requirements, GS certification and CE certification
 
with perfect certification system, make customers satisfied and moved.
Exhibition Show
Since 2000, the company has actively participated in various exhibitions at home and abroad
 from HangZhou and ZheJiang to Dubai, Sydney and Munich. Fenglian people have traveled all over the world to communicate with peers, shoulder to shoulder with the top of the industry, listen to customer needs and walk into local farmland in person.
Through the exhibition, we have made more and more friends at home and abroad, which is of great help to our own improvement and the promotion of enterprises.
In the future, after the epidemic is over, we will continue to promote the exhibition, so that our high-quality products can benefit more people.
Our team
People are the core competitiveness of the enterprise.
We actively promote the amateur cultural activities of employees, enhance the understanding between employees through activities, enhance the CZPT of employees
improve the competitiveness of the enterprise. Enrich employees' life, make employees work better and work happily
FAQ
Q1: Can you provide OEM or ODM service?
A1: Yes, we have strong developing team to support OEM and ODM service. The products can be made according to your request.
Q2: What is the sample lead time & production lead time?
A3: T 15~25 days after received your deposit
Q4: What's your payment terms?
A4: TT or LC at sight.
Q5: What is your terms of delivery?
A5: FOB/CIF/By air as you like.
The Benefits of Spline Couplings for Disc Brake Mounting Interfaces
Spline couplings are commonly used for securing disc brake mounting interfaces. Spline couplings are often used in high-performance vehicles, aeronautics, and many other applications. However, the mechanical benefits of splines are not immediately obvious. Listed below are the benefits of spline couplings. We'll discuss what these advantages mean for you. Read on to discover how these couplings work.
Disc brake mounting interfaces are splined
There are 2 common disc brake mounting interfaces – splined and six-bolt. Splined rotors fit on splined hubs; six-bolt rotors will need an adapter to fit on six-bolt hubs. The six-bolt method is easier to maintain and may be preferred by many cyclists. If you're thinking of installing a disc brake system, it is important to know how to choose the right splined and center lock interfaces.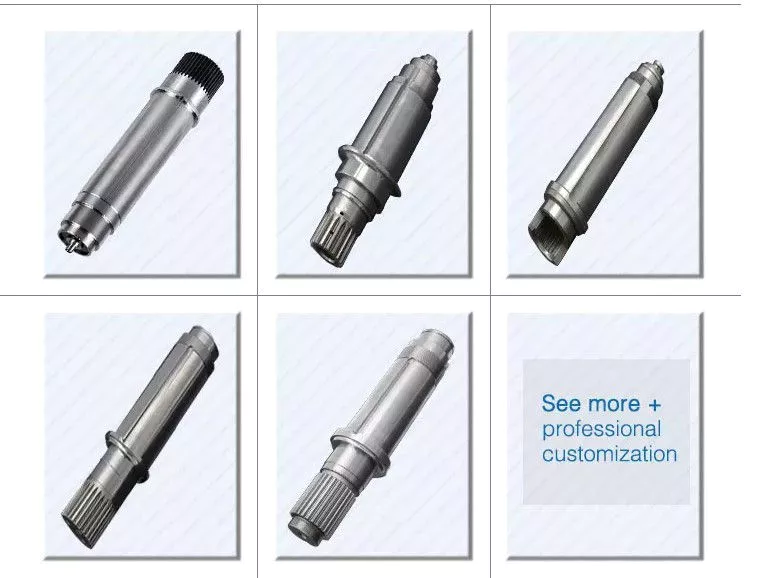 Aerospace applications
The splines used for spline coupling in aircraft are highly complex. While some previous researches have addressed the design of splines, few publications have tackled the problem of misaligned spline coupling. Nevertheless, the accurate results we obtained were obtained using dedicated simulation tools, which are not commercially available. Nevertheless, such tools can provide a useful reference for our approach. It would be beneficial if designers could use simple tools for evaluating contact pressure peaks. Our analytical approach makes it possible to find answers to such questions.
The design of a spline coupling for aerospace applications must be accurate to minimize weight and prevent failure mechanisms. In addition to weight reduction, it is necessary to minimize fretting fatigue. The pressure distribution on the spline coupling teeth is a significant factor in determining its fretting fatigue. Therefore, we use analytical and experimental methods to examine the contact pressure distribution in the axial direction of spline couplings.
The teeth of a spline coupling can be categorized by the type of engagement they provide. This study investigates the position of resultant contact forces in the teeth of a spline coupling when applied to pitch diameter. Using FEM models, numerical results are generated for nominal and parallel offset misalignments. The axial tooth profile determines the behavior of the coupling component and its ability to resist wear. Angular misalignment is also a concern, causing misalignment.
In order to assess wear damage of a spline coupling, we must take into consideration the impact of fretting on the components. This wear is caused by relative motion between the teeth that engage them. The misalignment may be caused by vibrations, cyclical tooth deflection, or angular misalignment. The result of this analysis may help designers improve their spline coupling designs and develop improved performance.
CZPT polyimide, an abrasion-resistant polymer, is a popular choice for high-temperature spline couplings. This material reduces friction and wear, provides a low friction surface, and has a low wear rate. Furthermore, it offers up to 50 times the life of metal on metal spline connections. For these reasons, it is important to choose the right material for your spline coupling.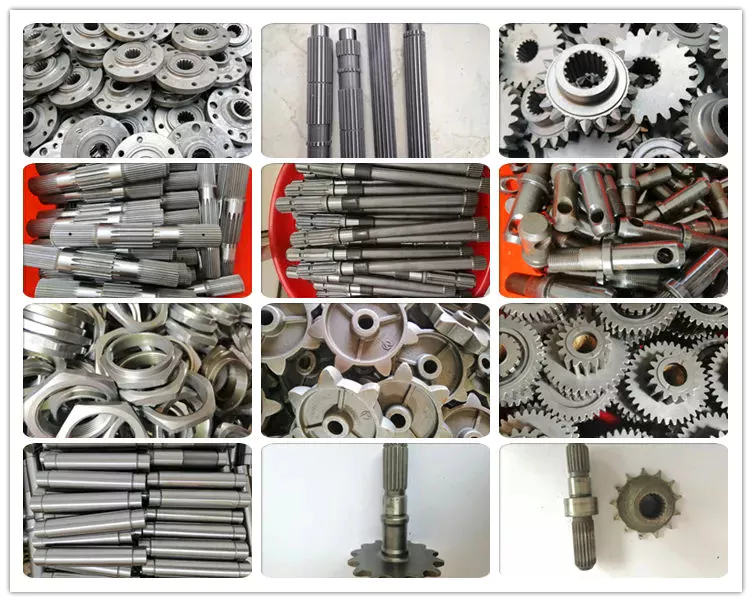 High-performance vehicles
A spline coupler is a device used to connect splined shafts. A typical spline coupler resembles a short pipe with splines on either end. There are 2 basic types of spline coupling: single and dual spline. One type attaches to a drive shaft, while the other attaches to the gearbox. While spline couplings are typically used in racing, they're also used for performance problems.
The key challenge in spline couplings is to determine the optimal dimension of spline joints. This is difficult because no commercial codes allow the simulation of misaligned joints, which can destroy components. This article presents analytical approaches to estimating contact pressures in spline connections. The results are comparable with numerical approaches but require special codes to accurately model the coupling operation. This research highlights several important issues and aims to make the application of spline couplings in high-performance vehicles easier.
The stiffness of spline assemblies can be calculated using tooth-like structures. Such splines can be incorporated into the spline joint to produce global stiffness for torsional vibration analysis. Bearing reactions are calculated for a certain level of misalignment. This information can be used to design bearing dimensions and correct misalignment. There are 3 types of spline couplings.
Major diameter fit splines are made with tightly controlled outside diameters. This close fit provides concentricity transfer from the male to the female spline. The teeth of the male spline usually have chamfered tips and clearance with fillet radii. These splines are often manufactured from billet steel or aluminum. These materials are renowned for their strength and uniform grain created by the forging process. ANSI and DIN design manuals define classes of fit.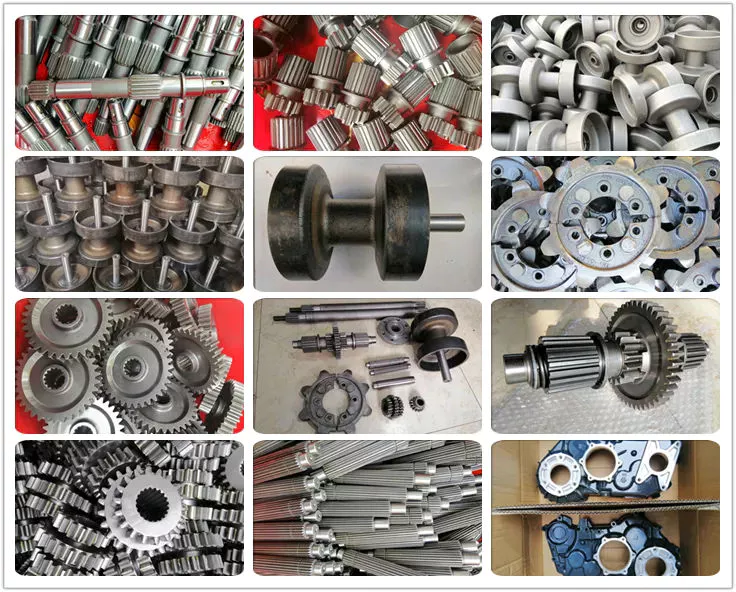 Disc brake mounting interfaces
A spline coupling for disc brake mounting interfaces is a type of hub-to-brake-disc mount. It is a highly durable coupling mechanism that reduces heat transfer from the disc to the axle hub. The mounting arrangement also isolates the axle hub from direct contact with the disc. It is also designed to minimize the amount of vehicle downtime and maintenance required to maintain proper alignment.
Disc brakes typically have substantial metal-to-metal contact with axle hub splines. The discs are held in place on the hub by intermediate inserts. This metal-to-metal contact also aids in the transfer of brake heat from the brake disc to the axle hub. Spline coupling for disc brake mounting interfaces comprises a mounting ring that is either a threaded or non-threaded spline.
During drag brake experiments, perforated friction blocks filled with various additive materials are introduced. The materials included include Cu-based powder metallurgy material, a composite material, and a Mn-Cu damping alloy. The filling material affects the braking interface's wear behavior and friction-induced vibration characteristics. Different filling materials produce different types of wear debris and have different wear evolutions. They also differ in their surface morphology.
Disc brake couplings are usually made of 2 different types. The plain and HD versions are interchangeable. The plain version is the simplest to install, while the HD version has multiple components. The two-piece couplings are often installed at the same time, but with different mounting interfaces. You should make sure to purchase the appropriate coupling for your vehicle. These interfaces are a vital component of your vehicle and must be installed correctly for proper operation.
Disc brakes use disc-to-hub elements that help locate the forces and displace them to the rim. These elements are typically made of stainless steel, which increases the cost of manufacturing the disc brake mounting interface. Despite their benefits, however, the high braking force loads they endure are hard on the materials. Moreover, excessive heat transferred to the intermediate elements can adversely affect the fatigue life and long-term strength of the brake system.