Product Description
Indoor LCD digital display with touchscreen monitor HDMI port(Other products Please contact us or visit our Related products)
Supported Version: Standalone, Android,Windows
Material: Metal case,aluminum frame,tempered glass surface
Thickness: 1.7cm ultra-thin
Design: Anti-theft door;explosion-proof; dust-proof design
Installation: Horizontal/ Vertical
Support all formats' videos & images
Support multi-zone display
Standard Standalone (USB/SD) Version:
Play mode: Repeat All/Repeat None/Repeat One
Support files: All/Photo/Music/Photo+MP3/Movie/Play list
Video format: Auto Play in loop,full HD 1080p/AVI/RM.
Extra function: Slide show,loop,repeat playing type
Easy usage: Simply inserting an USB flash drive/SD card
Interface: USB/SD/CF
Memory:8G
Summary:U disk input, U disk inserted into play; remote publishing; No WIFI network; support cycle, insert, timing, split screen.
Standard Android WIFI/3G/4G Version/Windows:
NAND FLASH: 2GB(4G or 8G)
Networking: RJ45/Built-in Wireless 802.11b/g/n,WAPI(Ralink 8188)/USB Wireless Xihu (West Lake) Dis.le
3G (optional)WCDMA/CDMA
Interface:USB/VGA/HDMI/AV/RJ45
Play mode: Repeat All/Repeat None/Repeat One
Support files: All/Photo/Music/Photo+MP3/Movie/Play list
Video format: Auto Play in loop,full HD 1080p/AVI/RM.
Extra function: Slide show,loop,repeat playing type
Easy usage: Simply inserting an USB flash drive/SD card
Network: support LAN/WLAN 3G Network
Camera: 5 million pixels 
1-Public Places: subway, airports, stations, gas stations, toll stations, bookstores, parks, exhibition halls, stadiums, museums;
2-Organizations: supermarket, shopping malls, exclusive agency, chain shops, star-rated hotels, restaurants,
banks, funds, insurance companies, telecommunications, post offices, hospital, schools;
3-Real Estate Property: Apartments, villas, offices, commercial buildings, model rooms, property brokers;
4-Entertainments: Movie theaters, fitness halls, clubs, massage rooms, bars, cafes, beauty shops
Versions:
1.USB version
2.Android
WiFi Version
3.Android WiFi+
IR Touch
4.Android WiFi+
Capacitive Touch
5.Windows WiFi+ IR/Capacitive Touch
CPU
Mstar V56
RK3288
RK3288
 
RK3288
i3-3110M
RAM
w/o
2GB
2GB
2GB
4GB DDR3
Internal memory
8GB
16GB
16GB
16GB
64GB SSD
Operation system
w/o
Android 6.0
Android 6.0
Android 6.0
Win10(not activated)
Touch screen
w/o
w/o
IR Touch
Capacitive Touch
w/o or IR or capacitive
Display screen:
10.1-98" LCD FHD IPS  full view angle screen, 1920*1080 FHD, LED backlight
View angle: 89/89(H),89/89(V); Contrast ratio:3000; Brightness: 350cdm2; Ratio: 16:9
WiFi
w/o
WiFi 802.11
WiFi 802.11
WiFi 802.11
WiFi 802.11
3G/4G
w/o
optional
optional
optional
optional
Ethernet RJ45
w/o
yes
yes
yes
yes
Buletooth
w/o
yes
yes
yes
yes
SD Card slot
yes
yes
yes
no
w/o
USB port
yes
yes
yes
yes
yes
WiFi port
w/o
yes
yes
yes
yes
RJ45
w/o
yes
yes
yes
yes
on/off switch
yes
yes
yes
yes
yes
Video format
MPEG-1,MPEG-2,MPEG-4,H.264,H.265,RV etc.,support up to 1080p
Audio format
MP3/WMA/AAC etc.
Photo
jpeg
Power consumption
72W
118W
118W
118W
188W
Speaker
2*5W
2*5W
2*5W
2*5W
2*5W
Front Camera
w/o
w/o
w/o
w/o
w/o
Language
Multi-language
Multi-language
Multi-language
Multi-language
English
| | |
| --- | --- |
| Adapter | Internal power board (AC100-240V) |
| Package size: | Depends on the display size(get more information,Kindly contact with sales) |
Factory ODM / OEM Products:Outdoor/Indoor Digital Signage,LCD/LED Billboards and Video Wall,Outdoor High Brightness LCD Screen,Advertising Displays,Ultra-Wide Stretch Bar LCD Screen,LED Display Screen,All In One Touch Screen Kiosk,Interactive Whiteboard/Smart Board,Used Widely In Areas Such As Bus stations, Airports, Community Parks, Business Centers, Media Centers, Squares, Freeway Toll Stations,Electric Vehicle Charging Stations.Customized LCD Panel Used For Shop Store Retail Supermarket Shopping Mall Bus Metro Subway Train
How to Select a Worm Shaft and Gear For Your Project
You will learn about axial pitch PX and tooth parameters for a Worm Shaft 20 and Gear 22. Detailed information on these 2 components will help you select a suitable Worm Shaft. Read on to learn more….and get your hands on the most advanced gearbox ever created! Here are some tips for selecting a Worm Shaft and Gear for your project!…and a few things to keep in mind.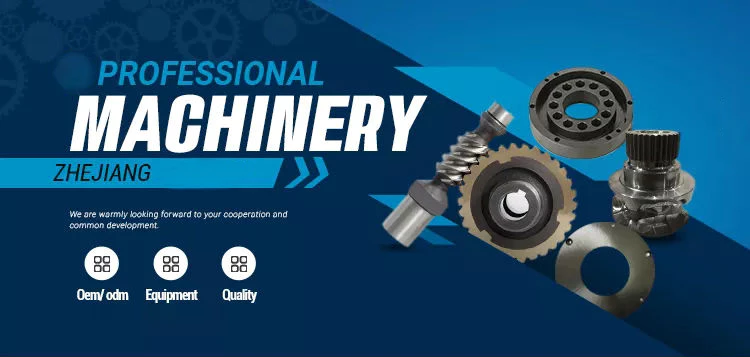 Gear 22
The tooth profile of Gear 22 on Worm Shaft 20 differs from that of a conventional gear. This is because the teeth of Gear 22 are concave, allowing for better interaction with the threads of the worm shaft 20. The worm's lead angle causes the worm to self-lock, preventing reverse motion. However, this self-locking mechanism is not entirely dependable. Worm gears are used in numerous industrial applications, from elevators to fishing reels and automotive power steering.
The new gear is installed on a shaft that is secured in an oil seal. To install a new gear, you first need to remove the old gear. Next, you need to unscrew the 2 bolts that hold the gear onto the shaft. Next, you should remove the bearing carrier from the output shaft. Once the worm gear is removed, you need to unscrew the retaining ring. After that, install the bearing cones and the shaft spacer. Make sure that the shaft is tightened properly, but do not over-tighten the plug.
To prevent premature failures, use the right lubricant for the type of worm gear. A high viscosity oil is required for the sliding action of worm gears. In two-thirds of applications, lubricants were insufficient. If the worm is lightly loaded, a low-viscosity oil may be sufficient. Otherwise, a high-viscosity oil is necessary to keep the worm gears in good condition.
Another option is to vary the number of teeth around the gear 22 to reduce the output shaft's speed. This can be done by setting a specific ratio (for example, 5 or 10 times the motor's speed) and modifying the worm's dedendum accordingly. This process will reduce the output shaft's speed to the desired level. The worm's dedendum should be adapted to the desired axial pitch.
Worm Shaft 20
When selecting a worm gear, consider the following things to consider. These are high-performance, low-noise gears. They are durable, low-temperature, and long-lasting. Worm gears are widely used in numerous industries and have numerous benefits. Listed below are just some of their benefits. Read on for more information. Worm gears can be difficult to maintain, but with proper maintenance, they can be very reliable.
The worm shaft is configured to be supported in a frame 24. The size of the frame 24 is determined by the center distance between the worm shaft 20 and the output shaft 16. The worm shaft and gear 22 may not come in contact or interfere with 1 another if they are not configured properly. For these reasons, proper assembly is essential. However, if the worm shaft 20 is not properly installed, the assembly will not function.
Another important consideration is the worm material. Some worm gears have brass wheels, which may cause corrosion in the worm. In addition, sulfur-phosphorous EP gear oil activates on the brass wheel. These materials can cause significant loss of load surface. Worm gears should be installed with high-quality lubricant to prevent these problems. There is also a need to choose a material that is high-viscosity and has low friction.
Speed reducers can include many different worm shafts, and each speed reducer will require different ratios. In this case, the speed reducer manufacturer can provide different worm shafts with different thread patterns. The different thread patterns will correspond to different gear ratios. Regardless of the gear ratio, each worm shaft is manufactured from a blank with the desired thread. It will not be difficult to find 1 that fits your needs.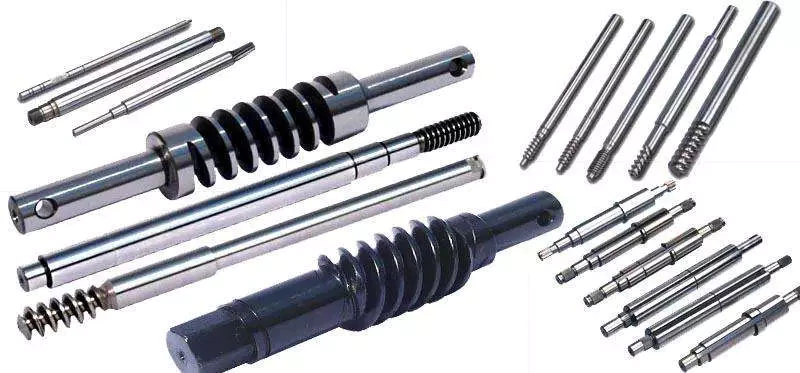 Gear 22's axial pitch PX
The axial pitch of a worm gear is calculated by using the nominal center distance and the Addendum Factor, a constant. The Center Distance is the distance from the center of the gear to the worm wheel. The worm wheel pitch is also called the worm pitch. Both the dimension and the pitch diameter are taken into consideration when calculating the axial pitch PX for a Gear 22.
The axial pitch, or lead angle, of a worm gear determines how effective it is. The higher the lead angle, the less efficient the gear. Lead angles are directly related to the worm gear's load capacity. In particular, the angle of the lead is proportional to the length of the stress area on the worm wheel teeth. A worm gear's load capacity is directly proportional to the amount of root bending stress introduced by cantilever action. A worm with a lead angle of g is almost identical to a helical gear with a helix angle of 90 deg.
In the present invention, an improved method of manufacturing worm shafts is described. The method entails determining the desired axial pitch PX for each reduction ratio and frame size. The axial pitch is established by a method of manufacturing a worm shaft that has a thread that corresponds to the desired gear ratio. A gear is a rotating assembly of parts that are made up of teeth and a worm.
In addition to the axial pitch, a worm gear's shaft can also be made from different materials. The material used for the gear's worms is an important consideration in its selection. Worm gears are usually made of steel, which is stronger and corrosion-resistant than other materials. They also require lubrication and may have ground teeth to reduce friction. In addition, worm gears are often quieter than other gears.
Gear 22's tooth parameters
A study of Gear 22's tooth parameters revealed that the worm shaft's deflection depends on various factors. The parameters of the worm gear were varied to account for the worm gear size, pressure angle, and size factor. In addition, the number of worm threads was changed. These parameters are varied based on the ISO/TS 14521 reference gear. This study validates the developed numerical calculation model using experimental results from Lutz and FEM calculations of worm gear shafts.
Using the results from the Lutz test, we can obtain the deflection of the worm shaft using the calculation method of ISO/TS 14521 and DIN 3996. The calculation of the bending diameter of a worm shaft according to the formulas given in AGMA 6022 and DIN 3996 show a good correlation with test results. However, the calculation of the worm shaft using the root diameter of the worm uses a different parameter to calculate the equivalent bending diameter.
The bending stiffness of a worm shaft is calculated through a finite element model (FEM). Using a FEM simulation, the deflection of a worm shaft can be calculated from its toothing parameters. The deflection can be considered for a complete gearbox system as stiffness of the worm toothing is considered. And finally, based on this study, a correction factor is developed.
For an ideal worm gear, the number of thread starts is proportional to the size of the worm. The worm's diameter and toothing factor are calculated from Equation 9, which is a formula for the worm gear's root inertia. The distance between the main axes and the worm shaft is determined by Equation 14.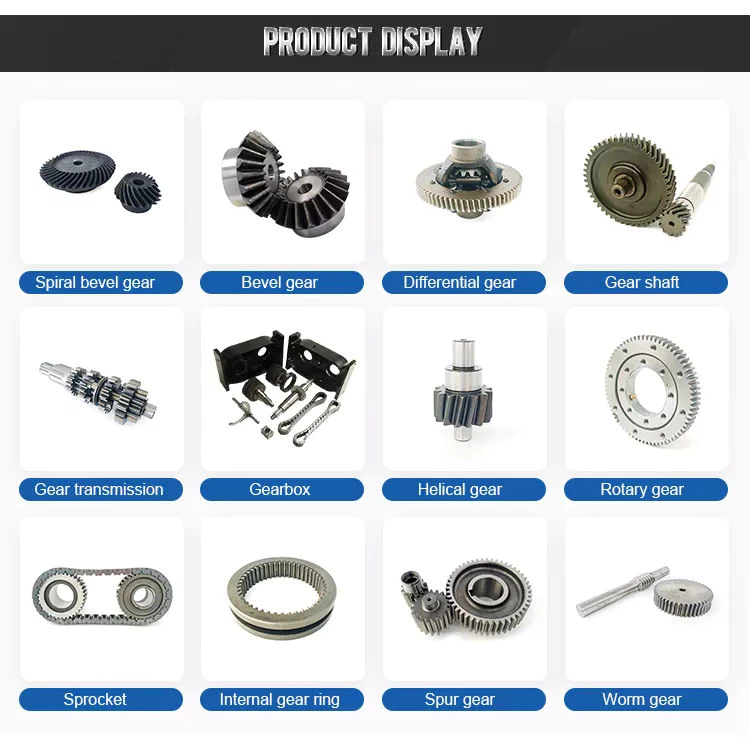 Gear 22's deflection
To study the effect of toothing parameters on the deflection of a worm shaft, we used a finite element method. The parameters considered are tooth height, pressure angle, size factor, and number of worm threads. Each of these parameters has a different influence on worm shaft bending. Table 1 shows the parameter variations for a reference gear (Gear 22) and a different toothing model. The worm gear size and number of threads determine the deflection of the worm shaft.
The calculation method of ISO/TS 14521 is based on the boundary conditions of the Lutz test setup. This method calculates the deflection of the worm shaft using the finite element method. The experimentally measured shafts were compared to the simulation results. The test results and the correction factor were compared to verify that the calculated deflection is comparable to the measured deflection.
The FEM analysis indicates the effect of tooth parameters on worm shaft bending. Gear 22's deflection on Worm Shaft can be explained by the ratio of tooth force to mass. The ratio of worm tooth force to mass determines the torque. The ratio between the 2 parameters is the rotational speed. The ratio of worm gear tooth forces to worm shaft mass determines the deflection of worm gears. The deflection of a worm gear has an impact on worm shaft bending capacity, efficiency, and NVH. The continuous development of power density has been achieved through advancements in bronze materials, lubricants, and manufacturing quality.
The main axes of moment of inertia are indicated with the letters A-N. The three-dimensional graphs are identical for the seven-threaded and one-threaded worms. The diagrams also show the axial profiles of each gear. In addition, the main axes of moment of inertia are indicated by a white cross.