Product Description
           Decoiler+Leveling+Cutting+Conveyor+Stacker Machine
Customer requirements:
1.Galvanized steel thickness:0.25-3mm
2.Material width:1250mm
  3.Machine's color:Green
Material:GI, PPGI and others. But if you want to cutting stainless steel, please tell us and then we will change the cutting blade material for
your reference.
WORK FLOW
DECOILER—FEEDING—LEVELING—SHEARING— CONVEYOR BELT— AUTOMATIC STACKER TABLE
| | | | |
| --- | --- | --- | --- |
| Item | Name | Unit | Quantity |
| 1 | 5 tons hydraulic decoiler with loading car | set | 1 |
| 2 | Leveling and cutting machine | set | 1 |
| 3 | Conveyor | set | 1 |
| 4 | Control system | set | 1 |
| 5 | Hydraulic station | set | 1 |
| 6 | 4m auto stacker | set | 1 |
1. 5 tons hydraulic decoiler with car and upender
Coil loading car: (Regarding the loading car, the min height that can be lowered is 540mm, and the max
height is 925mm. If you have special requirements, please let us know in advance.)
1) The car can move levelly and vertically, which is convenient for putting the steel coils into the de-coiler.
2) It is driven vertically by hydraulic cylinder with 4 CZPT pillars
3) The level movement is driven by motor
4) Driving motor power: 0.75 kw, max capacity is 5 Ton. Function: It is used to lift up and down, move forward and back to make it easy to
load the coils on decoiler. Hydraulic controls lifting, motor drives moving. The car
is controlled on the auxiliary control panel. Its moving speed is 6-7 m/min. When coils on decoiler, car will
return back to the start position. It can also carry back the unfinished coils from decoiler.
Auto decoiler:
1) Supporting the coils and doing uncoiling. The capacity is 5 Tons(max). Equipped with the brake system
2) It adopts the hydraulic oil cylinder to make the decoiler expandable and fit to the inner diameter of coils. It is equipped with the cantilever.
3) Motor drive the coils running and can do forward and reverse running as well as do the decoiling with tension. Max coil width: 1250 mm
Feeding speed: 0-40 m/min (adjustable)
Driving motor power: 5.5 kw
Hydraulic motor power: 5.5 kw
4) Structure: welding by the steel plates and profiled bar. Inner diameter 550-650mm (Remarks: The adjustment range of the max inner diameter
and the min inner diameter is within 100mm, and the adjustable range can be increased through the gasket.)
Part 2: Leveling and cutting 
 Feeding width
Adjustable,max 1250mm
 Shaft material
45 # steel with tempered
 Shaft diameter
70mm
 Leveling roller
13 rollers,up 5 down 6 with 1 pair of feeding roller
 Leveling type
4-HI level,the precision is higher than normal one
 Motor power
7.5kw
 Speed
About 0-20m/min,speed is adjustable
 Roller space adjustment
Automatically adjusted by motor
 Cutting type
Hydraulic cutting
 Cutting blade material
Cr 12 with quenched treatment
 Cutting length
Adjustable,controlled by PLC
Part3: Control systerm
 Control system
 PLC
 PLC Brand
 Siemens
 Screen
 Siemens touch screen
 Encoder
 Omron
 Converter
 Delta from ZheJiang
 Function
 Control the speed,cutting length and quantity
 Remote control
With the remote control for easier operation.
Part 4: Automatic Conveyor belt

Part 5, Automatic Stacker
Max Length of the sheet :4000mm
Max Width of the sheet : 1250mm
Table is moveable with the wheels and have lock
Table capacity: 1000 kgs
Company Profile

FAQ:
1.How to get a quotation of coil slitting line?
If you want to order this machine, kindly contact me by Email or Phone, please tell us your requiremnts,
1.material of the coil:
2.thickness of the coil:
3.width of the coil:
4.Maximum coil weight:
5.maxium slitting strips quantity:
6.the minimum width of the slitting strip:
7.the maxmum width of the slitting strip:
8.Speed :
Then we can offer you the most proper solution for your machine and will send you quotations with specifications and price.
2. Terms of payment:
30% T/T, Balance to be paid before shipping after inspection. We also accept the payment L/C, O/A , D/P.
3. What is your after-sale service?
coil slitting line warranty period is 24 months,if the broken parts can't be repaired,we can send new to replace for free,but you need to pay the express cost.we supply the technical support for the whole life of the equipment.
4. How to visit your company?
Kindly tell us your visting time, we can pick up you AT the stations. and help you check the airport ticket and train ticket.
Our city is near ZheJiang , it is about 54 minutes by high speed train, it is short time and convenient for you to by train to our city from ZheJiang , so we suggest you come by high speed train.
When your axle needs to be replaced
If you're wondering when your axle needs to be replaced, you should be aware of these signs first. A damaged axle is usually a sign that your car is out of balance. To tell if the axle needs to be replaced, listen for the strange noise the wheels make as they move. A rhythmic popping sound when you hit bumps or turns indicates that your axle needs to be replaced. If this sounds familiar, you should visit a mechanic.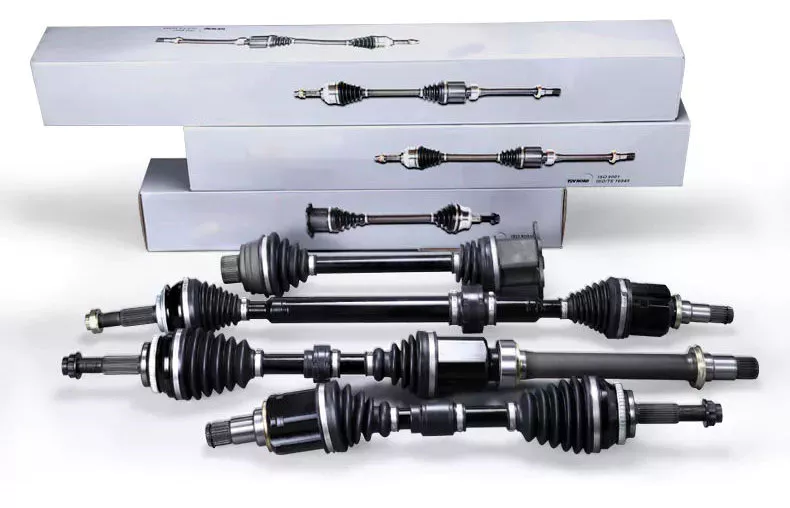 Symptoms of a broken shaft
You may notice a clicking or clanking sound from the rear of the vehicle. The vibrations you feel while driving may also indicate damaged axles. In severe cases, your car may lose control, resulting in a crash. If you experience these symptoms, it's time to visit your auto repair shop. For just a few hundred dollars, you can get your car back on the road, and you don't have to worry about driving.
Often, damaged axles can be caused by a variety of causes, including poor shock or load bearing bearings. Other causes of axle problems can be an overloaded vehicle, potholes, or a car accident. A bad axle can also cause vibrations and power transmission failures while driving. A damaged axle can also be the result of hitting a curb or pothole. When shaft damage is the cause of these symptoms, it must be repaired immediately.
If your car's front axle is bent, you may need to replace them at the same time. In this case, you need to remove all tires from the car, separate the driveshaft from the transmission, and remove the axle. Be sure to double check the alignment to make sure everything is ok. Your insurance may cover the cost of repairs, but you may need to pay a deductible before getting coverage.
Axle damage is a common cause of vehicle instability. Axles are key components of a car that transmit power from the engine to the wheels. If it breaks, your vehicle will not be able to drive without a working axle. Symptoms of damaged axles can include high-speed vibrations or crashes that can shake the entire car. When it breaks down, your vehicle won't be able to carry the weight of your vehicle, so it's important to get your car repaired as soon as possible.
When your axle is damaged, the wheels will not turn properly, causing the vehicle to crash. When your car has these problems, the brakes won't work properly and can make your car unstable. The wheels also won't line up properly, which can cause the brakes to fail. Also, a damaged axle can cause the brakes to become sluggish and sensitive. In addition to the obvious signs, you can also experience the sound of metal rubbing against metal.
Types of car axles
When you're shopping for a new or used car, it's important to know that there are different types of axles. Knowing the year, make, model, trim and body type will help you determine the type you need. For easy purchasing, you can also visit My Auto Shop and fill out the vehicle information checklist. You can also read about drivetrains and braking systems. After mastering the basic information of the vehicle, you can purchase the axle assembly.
There are 2 basic types of automotive axles: short axles and drive axles. The axle is the suspension system of the vehicle. They carry the drive torque of the engine and distribute the weight throughout the vehicle. While short shafts have the advantage of simpler maintenance, dead shafts are more difficult to repair. They're also less flexible, which means they need to be durable enough to withstand harsh conditions.
Axles can be 1 of 3 basic types, depending on the weight and required force. Semi-floating shafts have a bearing in the sleeve. They attach to the wheel and spin to generate torque. Semi-pontoons are common in light pickup trucks and medium-duty vehicles. They are not as effective as floating axles, but still provide a solid foundation for wheel alignment. To keep the wheels aligned, these axles are an important part of the car.
The front axle is the largest of the 3 and can handle road shocks. It consists of 4 main parts: stub shaft, beam, universal pin and track rod. The front axle is also very important as it helps with steering and handling road shocks. The front axle should be strong and durable, as the front axle is most susceptible to road shocks.
Cars use 2 types of axles: live and dead. Live axles connect to the wheels and drive the vehicle. Dead axles do not drive the wheels and support the vehicle. Those with 2 wheels have live axles. Heavy trucks and trailers use 3 or more. The number of axles varies according to the weight and load of the vehicle. This will affect which type of axle you need.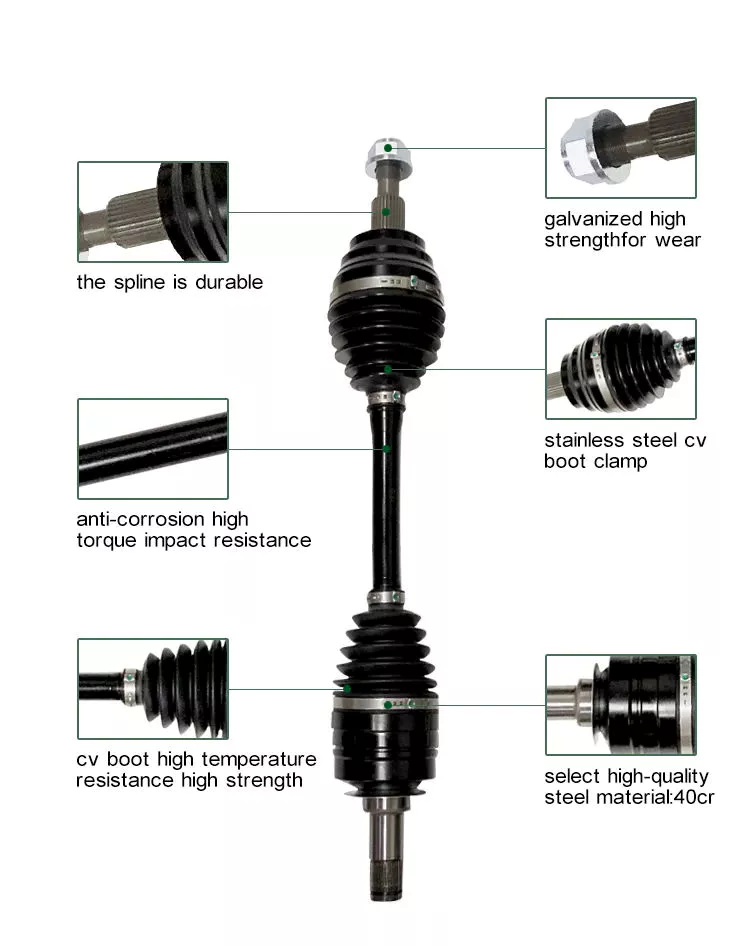 life expectancy
There are a few things to keep in mind when determining the life expectancy of an automotive axle. First, you should check for any signs of wear. A common sign is rust. If your vehicle is often driven in snow and ice, you may need to replace the axle. Also, you should listen for strange sounds from the wheels, such as rhythmic thumping.
Depending on the type of axle, your car may have an average lifespan of 70,000 miles. However, if you have an older car, the CV axles probably won't last 5 years. In this case, you may wish to postpone the inspection. This way, you can save money on repairs. However, the next step is to replace the faulty CV shaft. This process can take anywhere from 1 hour to 3 hours.
Weaker axles will eventually break. If it were weakened, it would compromise the steering suspension, putting other road users at risk. Fortunately, proper maintenance will help extend the life of your axle. Here are some tips for extending its lifespan. A good rule of thumb is to never go over speed bumps. This will cause sudden breakage, possibly resulting in a car accident. To prolong the life of your vehicle's axles, follow these tips.
Another thing to check is the CV connector. If loose, it can cause vibration or even breakage if not controlled. Loose axles can damage the body, suspension and differential. To make matters worse, the guard on the CV joint could tear prematurely, causing the shaft to come loose. Poor CV connections can damage the differential or transmission if left unchecked. So if you want to maximize the life expectancy of your car's axles, consider getting them serviced as soon as possible.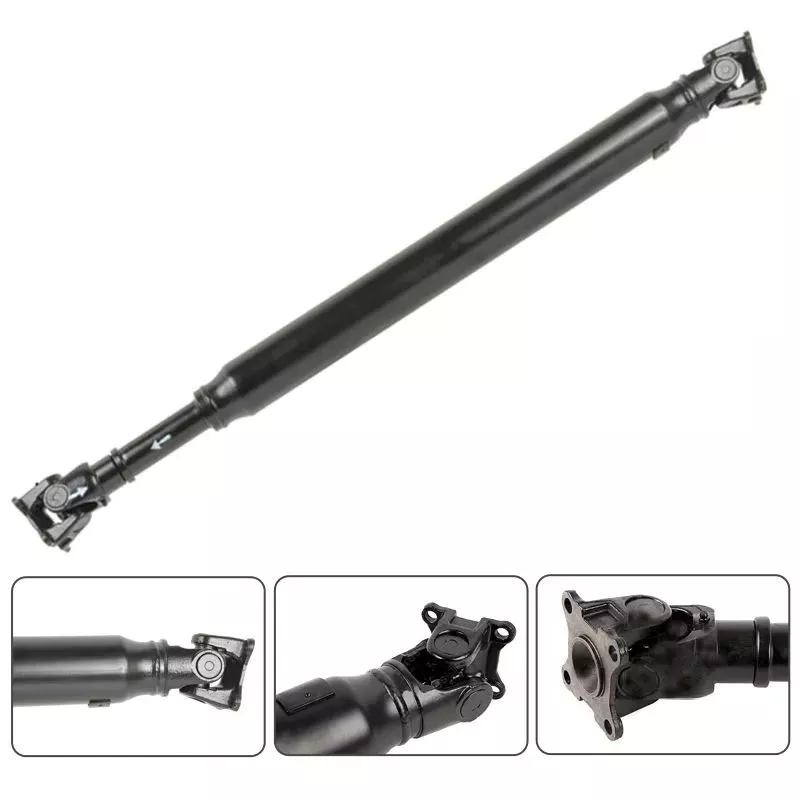 The cost of repairing a damaged axle
A damaged axle may need repair as it is responsible for transferring power from the engine to the wheels. A damaged axle can cause a crash or even loss of control. Repairing an axle is much simpler than dealing with an accident. However, damaged axles can cost hundreds of dollars or more. Therefore, it is important to know what to do if you suspect that your axle may have a damaged component.
When your car needs to be replaced or repaired, you should seek the help of a professional mechanic to keep your car safe. You can save a lot of money by contacting a local mechanic who will provide the parts and labor needed to repair the axle. Also, you can avoid accidents by fixing your car as soon as possible. While axles can be expensive, they can last for many years.
The cost of repairing a damaged axle depends on the amount of repairs required and the vehicle you are driving. Prices range from $300 to $1,000, depending on the car and its age. In most cases, it will cost you less than $200 if you know how to fix a damaged axle. For those without DIY auto repair experience, a new axle can cost as little as $500. A damaged axle is a dangerous part of driving.
Fortunately, there are several affordable ways to repair damaged axles. Choosing a mechanic who specializes in this type of repair is critical. They will assess the damage and decide whether to replace or repair the part. In addition to this, they will also road test your car after completing the repairs. If you are unsure about repair procedures or costs, call a mechanic.