Product Description
EThrone Lightweight Portable Brushless Folding Electric Wheelchair With TUV CE Approved, safe, secure, reliable! 
E-throne Wheelchair is design with extremely compact size and strongest aluminum frame, very smooth motor drive control, safe lithium battery pack, very conveient to take on an train, bus, air plane, with it`s durable 8″10″12″ rear motor wheels. It can easily handle all of the outdoor areas you wish to go. 
Top Quality Workmanship, Comfortable Riding Experience Guaranteed! 
Super Light, Quickest Folding/Unfolding, Inclineable Back, Sturdy Aluminium Frame, 
50% Battery Saving, 28km Travel Range, 10 times Longer Motor Life, Maintenance Free…
Special Features of this foldable power wheelchair: 
1. Light weight <30 Kg
2. Quickest Foldable – easy folding/unfolding in a second
3. Longer travel HangZhouage: Over 28 Km (18 HangZhous)
4. Back rest tilting – 5 inclinable angles
5. Well designed frame for comfortable riding
6. Support heavy load: Max 150 Kg
7. Breakthrough brushless wheelchair drive technologies: 
High efficiency brushless hub motor
Brushless joystick controller
50% battery saving
10 times longer working life
8. Best quality LiFePO4 battery: 24V15AH (4.6 Kg)
1000 charging cycles
Safe, light, reliable
Pollution free
9. Self upgradeable wheel sizes – 8″/10″/12″
10. Longer warranty period
The specifications of our e-Throne electric folding wheelchairs(8", 10", 12" available): 
Parameter
E-throne 8" 10"
E-Throne 12"
Device Weight(with battery): 
29kg(24V10AH battery ); 
30.7kg(24V15AH battery)
31kg(24V10AH battery ); 
32.7kg(24V15AH battery)
Device Weight(without battery): 
26 kg
28 kg
Folded Dimensions(L x W x H): 
80cm*65cm*35cm
80cm*68cm*35cm
Unfolded Dimensions: 
100cm*65cm*95cm
100cm*68cm*96cm
Packing Dimensions: 
72cm*40cm*90cm
72cm*40cm*90cm
Seat Dimensions(L X W): 
42cm*45cm
42cm*45cm
Seat Height (from ground): 
50cm
52cm
Arm Rest Height (from ground): 
68cm
70cm
Turning Radius: 
120cm
120cm
Ground Clearance: 
10cm
10cm
Front Wheels(Diameter X Width): 
6"*5cm
8"*5cm
Rear Wheels: (Diameter X Width): 
8"*5cm
12"*6.5cm
Wheelbase: 
45cm
48cm
Tread: 
60cm
65cm
Tyre Type: 
PU filled tire
PU filled tire
Wheel Material: 
Rubber
Rubber
Pedal (L*W): 
32cm*13cm
32cm*13cm
Motor Type: 
24V180W brushless hub motor
24V250W brushless hub motor
Battery: 
24V10ah Li-on battery: 2.6kg 14cm*16cm*7cm
24V15ah Li-on battery: 4.7kg 19cm*19.5cm*10.5cm
Charging cycle >1000times
Brake Type: 
Electromagnetic brake
Maximum Speed
4MPH
Max Capacity
200kg
Distance on Full Battery: 
20KM(24V10AH)
35km(24V15AH)
Slope capacity
20% (12 Degrees)
Customer's Experience about this innovative folding electric wheelchair
"I just recently purchased a ET-08F22 wheelchair and with the batteries arriving Tuesday I have been using it for the last 2 days. I have to congratulate Golden Motors on the design of this chair. It is brilliant in the way it folds so easily, so small and light, perfect for travel and strong enough for many everyday uses. You can say that I am a very pleased customer. " — Greg Burge, USA
I would like to thank Golden Motor for giving me back the opportunity to travel with ease. Before purchasing my Golden Motor e-Throne chair, Traveling was a true nightmare. It's extremely hard to travel with a Power Chair that alone weighs 420 LB. Most Planes as well as Transportation are not equipped or are not available in different countries. It's extremely hard to find vehicles that are equipped with Lifts to be CZPT to transport. That's were Golden Motor comes into Place. It's the Lightest Portable Power Wheelchair I've ever came across. Weighs only 50 pounds and it folds in to just 1 single unit that is the size of a luggage. Because of this I have been CZPT to now travel with ease. Fits in any vehicle trunk or front seat. Great for when you travel by Bus, Taxi, rental car or even a Friends personal car. Most of the time because of its size it can fit on the inside closet of the Airplanes. My family and I now can really enjoy traveling. See some of the places we have travel to such as Spain, Paris, and Onboard The CZPT of the Seas. Give yourself the opportunity to get out there and enjoy life. — CZPT T., Orlando, FL
I had the opportunity over the last 2 months of travel nearly 200 km with the e-Throne wheelchair. This is a collection of my impressions which are generally satisfactory, if not excellent. Tens of kilometers on very poorly paved paths allowed me to appreciate its handling and its solidity. 
Besides the good look, noticed by everyone and which is less disabled, the weight and volume of this chair makes it extremely convenient for travel, almost essential. It was easy to carry with me the chair that is light when there was a barrier. The ability to store it in the trunk of any vehicle used to go everywhere. 
I actually had to sell 5 or 6 chairs around the world because many people wanted to photograph the chair and I gave them your address. For a month, I have with my wife who loves this chair for its light weight and easy folding traveled the following countries and cities: Finland, Paris, Italy, Croatia, Montenegro, Ibiza, Venice, London and France. Everywhere, I realized for you pictures to show the chair in these famous parts of the world. — Pierre H., New Caledonia
I just want to tell you how I love this Chair! I am 5'9″ and it is such a comfortable ride! I have a 3 wheeled scooter (which comes apart in 4 pieces for travel so I would never take it anywhere) which is cumbersome to try to travel with and the ride is so rough so when I received this chair I was so impressed with the ride! We took it to the Casino here in Vegas which has a movie theater and it maneuvered so well in and around the casino as well as the elevator and handicap restrooms and also the Mall shopping center. While the weight of the chair is still a bit much for me with my Multiple Sclerosis my husband is CZPT to fold it and fit in the trunk. I feel as though I have my freedom back now that my husband does not have to push me anymore! ! — Melani F., Las Vegas, NV
What is a drive shaft?
If you notice a clicking noise while driving, it is most likely the driveshaft. An experienced auto mechanic will be able to tell you if the noise is coming from both sides or from 1 side. If it only happens on 1 side, you should check it. If you notice noise on both sides, you should contact a mechanic. In either case, a replacement driveshaft should be easy to find.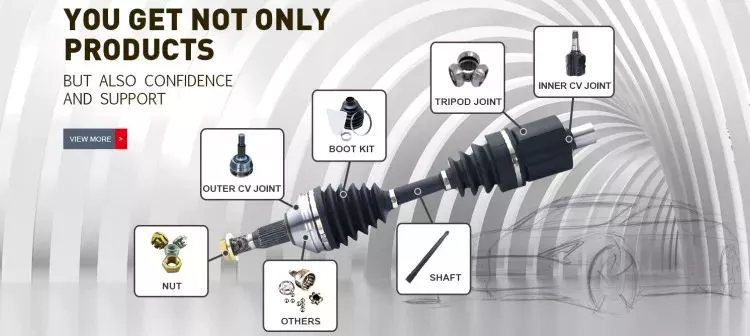 The drive shaft is a mechanical part
A driveshaft is a mechanical device that transmits rotation and torque from the engine to the wheels of the vehicle. This component is essential to the operation of any driveline, as the mechanical power from the engine is transmitted to the PTO (power take-off) shaft, which hydraulically transmits that power to connected equipment. Different drive shafts contain different combinations of joints to compensate for changes in shaft length and angle. Some types of drive shafts include connecting shafts, internal constant velocity joints, and external fixed joints. They also contain anti-lock system rings and torsional dampers to prevent overloading the axle or causing the wheels to lock.
Although driveshafts are relatively light, they need to handle a lot of torque. Torque applied to the drive shaft produces torsional and shear stresses. Because they have to withstand torque, these shafts are designed to be lightweight and have little inertia or weight. Therefore, they usually have a joint, coupling or rod between the 2 parts. Components can also be bent to accommodate changes in the distance between them.
The drive shaft can be made from a variety of materials. The most common material for these components is steel, although alloy steels are often used for high-strength applications. Alloy steel, chromium or vanadium are other materials that can be used. The type of material used depends on the application and size of the component. In many cases, metal driveshafts are the most durable and cheapest option. Plastic shafts are used for light duty applications and have different torque levels than metal shafts.
It transfers power from the engine to the wheels
A car's powertrain consists of an electric motor, transmission, and differential. Each section performs a specific job. In a rear-wheel drive vehicle, the power generated by the engine is transmitted to the rear tires. This arrangement improves braking and handling. The differential controls how much power each wheel receives. The torque of the engine is transferred to the wheels according to its speed.
The transmission transfers power from the engine to the wheels. It is also called "transgender". Its job is to ensure power is delivered to the wheels. Electric cars cannot drive themselves and require a gearbox to drive forward. It also controls how much power reaches the wheels at any given moment. The transmission is the last part of the power transmission chain. Despite its many names, the transmission is the most complex component of a car's powertrain.
The driveshaft is a long steel tube that transmits mechanical power from the transmission to the wheels. Cardan joints connect to the drive shaft and provide flexible pivot points. The differential assembly is mounted on the drive shaft, allowing the wheels to turn at different speeds. The differential allows the wheels to turn at different speeds and is very important when cornering. Axles are also important to the performance of the car.
It has a rubber boot that protects it from dust and moisture
To keep this boot in good condition, you should clean it with cold water and a rag. Never place it in the dryer or in direct sunlight. Heat can deteriorate the rubber and cause it to shrink or crack. To prolong the life of your rubber boots, apply rubber conditioner to them regularly. Indigenous peoples in the Amazon region collect latex sap from the bark of rubber trees. Then they put their feet on the fire to solidify the sap.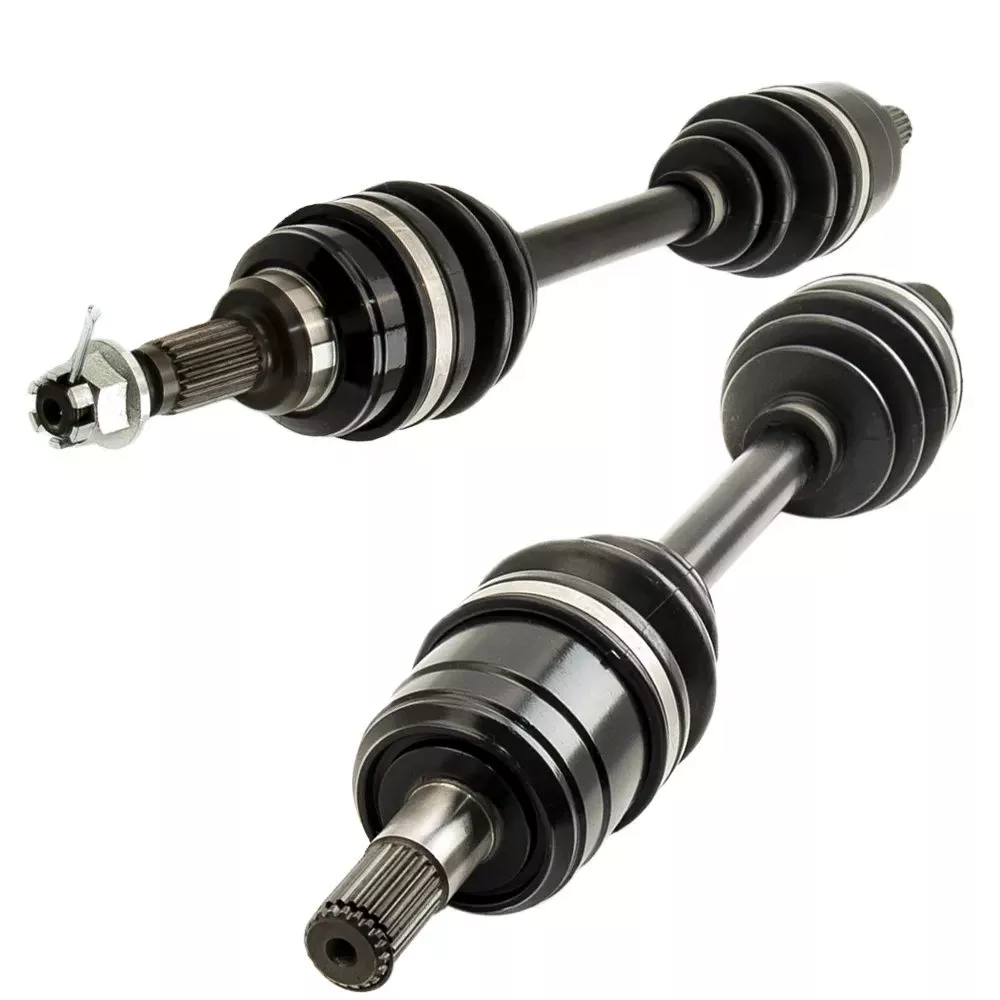 it has a U-shaped connector
The drive shaft has a U-joint that transfers rotational energy from the engine to the axle. Defective gimbal joints can cause vibrations when the vehicle is in motion. This vibration is often mistaken for a wheel balance problem. Wheel balance problems can cause the vehicle to vibrate while driving, while a U-joint failure can cause the vehicle to vibrate when decelerating and accelerating, and stop when the vehicle is stopped.
The drive shaft is connected to the transmission and differential using a U-joint. It allows for small changes in position between the 2 components. This prevents the differential and transmission from remaining perfectly aligned. The U-joint also allows the drive shaft to be connected unconstrained, allowing the vehicle to move. Its main purpose is to transmit electricity. Of all types of elastic couplings, U-joints are the oldest.
Your vehicle's U-joints should be inspected at least twice a year, and the joints should be greased. When checking the U-joint, you should hear a dull sound when changing gears. A clicking sound indicates insufficient grease in the bearing. If you hear or feel vibrations when shifting gears, you may need to service the bearings to prolong their life.
it has a slide-in tube
The telescopic design is a modern alternative to traditional driveshaft designs. This innovative design is based on an unconventional design philosophy that combines advances in material science and manufacturing processes. Therefore, they are more efficient and lighter than conventional designs. Slide-in tubes are a simple and efficient design solution for any vehicle application. Here are some of its benefits. Read on to learn why this type of shaft is ideal for many applications.
The telescopic drive shaft is an important part of the traditional automobile transmission system. These driveshafts allow linear motion of the 2 components, transmitting torque and rotation throughout the vehicle's driveline. They also absorb energy if the vehicle collides. Often referred to as foldable driveshafts, their popularity is directly dependent on the evolution of the automotive industry.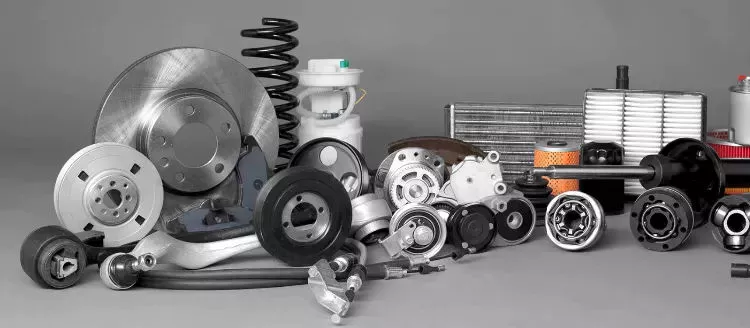 It uses a bearing press to replace worn or damaged U-joints
A bearing press is a device that uses a rotary press mechanism to install or remove worn or damaged U-joints from a drive shaft. With this tool, you can replace worn or damaged U-joints in your car with relative ease. The first step involves placing the drive shaft in the vise. Then, use the 11/16″ socket to press the other cup in far enough to install the clips. If the cups don't fit, you can use a bearing press to remove them and repeat the process. After removing the U-joint, use a grease nipple Make sure the new grease nipple is installed correctly.
Worn or damaged U-joints are a major source of driveshaft failure. If 1 of them were damaged or damaged, the entire driveshaft could dislocate and the car would lose power. Unless you have a professional mechanic doing the repairs, you will have to replace the entire driveshaft. Fortunately, there are many ways to do this yourself.
If any of these warning signs appear on your vehicle, you should consider replacing the damaged or worn U-joint. Common symptoms of damaged U-joints include rattling or periodic squeaking when moving, rattling when shifting, wobbling when turning, or rusted oil seals. If you notice any of these symptoms, take your vehicle to a qualified mechanic for a full inspection. Neglecting to replace a worn or damaged u-joint on the driveshaft can result in expensive and dangerous repairs and can cause significant damage to your vehicle.