Product Description
 SHACMAN DUMP TRUCK, Welcome to your inquiry.
The business scope involves all products traded by customers in Central Asia, mainly in the fields of machinery and equipment, heavy trucks and heavy truck accessories, cargo transportation.
Product Description
Anti-skid: Prevent the idling of driving wheels on wet and slippery roads, such as snow, so that vehicles can start and accelerate smoothly. Especially on snow or muddy roads, the traction control system can ensure smooth acceleration performance and prevent the vehicle from transverse movement or tail flick due to the slippage of the driving wheels.
Nimble: when driving a vehicle, it makes the motor train have better mobility and flexibility.
Reliable operation: ensure that the connection between traction vehicle and trailer is reliable, convenient and quick.
Smooth: the traction force can be transmitted to the trailer smoothly and buffering the impact load. Anti-skid: Prevent the idling of driving wheels on wet and slippery roads, such as snow, so that vehicles can start and accelerate smoothly. Especially on snow or muddy roads, the traction control system can ensure smooth acceleration performance and prevent the vehicle from transverse movement or tail flick due to the slippage of the driving wheels.
Nimble: when driving a vehicle, it makes the motor train have better mobility and flexibility.
Reliable operation: ensure that the connection between traction vehicle and trailer is reliable, convenient and quick.
Smooth: the traction force can be transmitted to the trailer smoothly and buffering the impact load.
Product Parameters
Company Profile
Packaging & Shipping
We supervise the process from the factory to the port designated by the customer to ensure that the customer's products arrive at the destination accurately and safely.
Car components
Workshop environment
Sample products
Welcome to cooperate
CONTACT INFOMATION
After Sales Service
 we are famous building machinery manufacturer, professional construction machinery exporter and 1 stop solution supplier in China, our team have  more than 15 years experience in this field already. 
(1)Warranty:Every product issued shall enjoy a one-year/2000 working hour warranty period, during which we will repair or replace the defective parts free of charge if material or process defects occur and spare parts are in normal working condition.
(2)Spare parts:CANMAX is dedicated to provide our clients with genuine spare parts with the highest quality,exact fitness and appropriate function.with our global distributor network,you are guaranteed with fast deliveries and services, wherever you are,please submit your spare parts request to us,and list products name ,description of required parts.we guarantee that your request will be handled quickly and appropriately.
(3)Installation & Maintenance:CANMAX is CZPT to provide with the overall installation of complicated machinery,allowing you to start the normal operation of construction machinery solutions.After installation,we will make inspection of the whole machine,operate equipment,and provide you with testing data reports of installation and operation.
(4)Training:CANMAX offer perfect facilities and comfortable environment and can provide training services to different users. The training sessions include product training, operation training, maintenance know-how, technical know-how training, standards, laws and regulations training and other training, all of which are tailored to fulfill your individual needs. Training programs can be conducted in our factory field, or at the client's site.
(5)Technical Advice: CANMAX can also help customers to coordinate with trained service personnel and provide you with detailed and extensive knowledge. Through our technical advice, your machine life can be significantly extended and sustained high capacity.
We have already exported our products to more than 80 countries and regions, including: Africa, the Middle East, South America, Central Asia, Russia, Mexico, Australia, New Zealand, Holland, British, Mongolia and so on. 
FAQ
— Which countries do you export to?
Asia: India, Philippines, Thailand, Burma, Vietnam, Bangladesh, Kazakhstan, Turkmenistan, etc. Middle East: Saudi Arabia,UAE, Jordan, Oman, Syria, Pakistan, Qatar, etc. Europe: Russia, Ukraine, Belarus, Bulgaria, etc. Africa: South Africa, Kenya, Congo, Ethiopia, Nigeria, Ghana, Algeria, Senegal, Tunisia, etc. South America: Brazil, Peru, Chile, Cuba, Venezuela, Mexico, etc. Oceania: Papua New Guinea, Australia, etc.
 –What is the proportion of your products exported?
75% of our products are exported to all over the world.
  –What is the payment term?
Payment term is negotiable and there will be favorable payment terms for long-term customers. TT, L/C, D/P, depending on the cooperation time, country and contract value.
  –What kind of logistic service do you supply?
A. Transportation: railway transportation, international through transport, including (international railway through transportation, Sea-rail intermodal through transportation, sea-land multimodal transportation. Means of transport : Container, LCL, FRC, ro-ro, bulk cargo, train carriage, truck, air plane.
B. Term: FOB,CIF, DAP, to door service, etc.
  –What spare parts can you supply?
All kinds of spare parts of SHXIHU (WEST LAKE) DIS.I, ZOOMLION, SINOTRUCK, SHACMAN, LIUGONG, SAN Y, SDL G, LONKING, XGMA, CZPT S ENGINE, ZF GEAR BOX, etc.
  —How about shipment?
20FT container, 40FT container,40FT high container,
open-top container,flat bed container ,Ro-Ro ship or bulk 
ship according to the size the products.
What You Should Know About Axle Shafts
There are several things you should know about axle shafts. These include what materials they're made of, how they're constructed, and the signs of wear and tear. Read on to learn more about axle shafts and how to properly maintain them. Axle shafts are a crucial part of any vehicle. But how can you tell if 1 is worn out? Here are some tips that can help you determine whether it's time to replace it.
Materials used for axle shafts
When it comes to materials used in axle shafts, there are 2 common types of materials. One is carbon fiber, which is relatively uncommon for linear applications. Carbon fiber shafting is produced by CZPT(r). The main benefit of carbon fiber shafting is its ultra-low weight. A carbon fiber shaft of 20mm diameter weighs just 0.17kg, as opposed to 2.46kg for a steel shaft of the same size.
The other type of material used in axle shafts is forged steel. This material is strong, but it is difficult to machine. The resulting material has residual stresses, voids, and hard spots that make it unsuitable for some applications. A forged steel shaft will not be able to be refinished to its original dimensions. In such cases, the shaft must be machined down to reduce the material's hardness.
Alternatively, you can choose to purchase a through-hardened shaft. These types of axle shafts are suitable for light cars and those that use single bearings on their hub. However, the increased diameter of the axle shaft will result in less resistance to shock loads and torsional forces. For these applications, it is best to use medium-carbon alloy steel (MCA), which contains nickel and chromium. In addition, you may also need to jack up your vehicle to replace the axle shaft.
The spline features of the axle shaft must mate with the spline feature on the axle assembly. The spline feature has a slight curve that optimizes contact surface area and distribution of load. The process involves hobbing and rolling, and it requires special tooling to form this profile. However, it is important to note that an axle shaft with a cut spline will have a 30% smaller diameter than the corresponding 1 with an involute profile.
Another common material is the 300M alloy, which is a modified 4340 chromoly. This alloy provides additional strength, but is more prone to cracking. For this reason, this alloy isn't suited for street-driven vehicles. Axle shafts made from this alloy are magnaflushed to detect cracks before they cause catastrophic failure. This heat treatment is not as effective as the other materials, but it is still a good choice for axle shafts.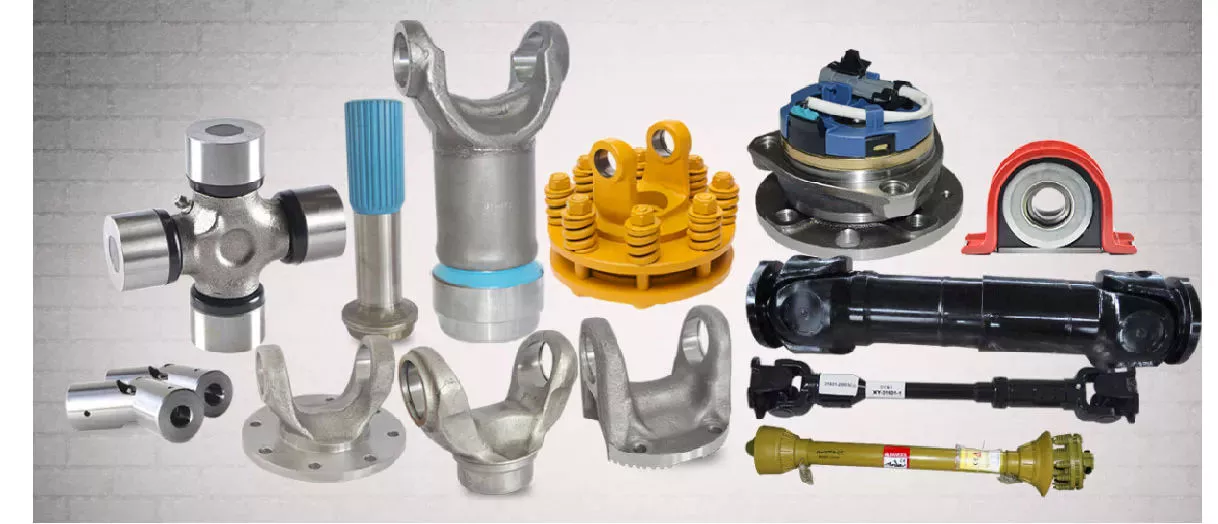 Construction
There are 3 basic types of axle shafts: fully floating, three-quarter floating, and semi-floating. Depending on how the shaft is used, the axles can be either stationary or fully floating. Fully floating axle shafts are most common, but there are exceptions. Axle shafts may also be floating or stationary, or they may be fixed. When they are stationary, they are known as non-floating axles.
Different alloys have different properties. High-carbon steels are harder than low-carbon steels, while medium-carbon steels are less ductile. Medium-carbon steel is often used in axle shafts. Some shafts contain additional metals, including silicon, nickel, and copper, for case hardening. High-carbon steels are preferred over low-carbon steels. Axle shafts with high carbon content often have better heat-treatability than OE ones.
A semi-floating axle shaft has a single bearing between the hub and casing, relieving the main shear stress on the shaft but must still withstand other stresses. A half shaft needs to withstand bending loads from side thrust during cornering while transmitting driving torque. A three-quarter floating axle shaft is typically fitted to commercial vehicles that are more capable of handling higher axle loads and torque. However, it is possible to replace or upgrade the axle shaft with a replacement axle shaft, but this will require jacking the vehicle and removing the studs.
A half-floating axle is an alternative to a fixed-length rear axle. This axle design is ideal for mid-size trucks. It supports the weight of the mid-size truck and may support mid-size trucks with high towing capacities. The axle housing supports the inner end of the axle and also takes up the end thrust from the vehicle's tires. A three-quarter floating axle, on the other hand, is a complex type that is not as simple as a semi-floating axle.
Axle shafts are heavy-duty load-bearing components that transmit rotational force from the rear differential gearbox to the rear wheels. The half shaft and the axle casing support the road wheel. Below is a diagram of different forces that can occur in the axle assembly depending on operating conditions. The total weight of the vehicle's rear can exert a bending action on the half shaft, and the overhanging section of the shaft can be subject to a shearing force.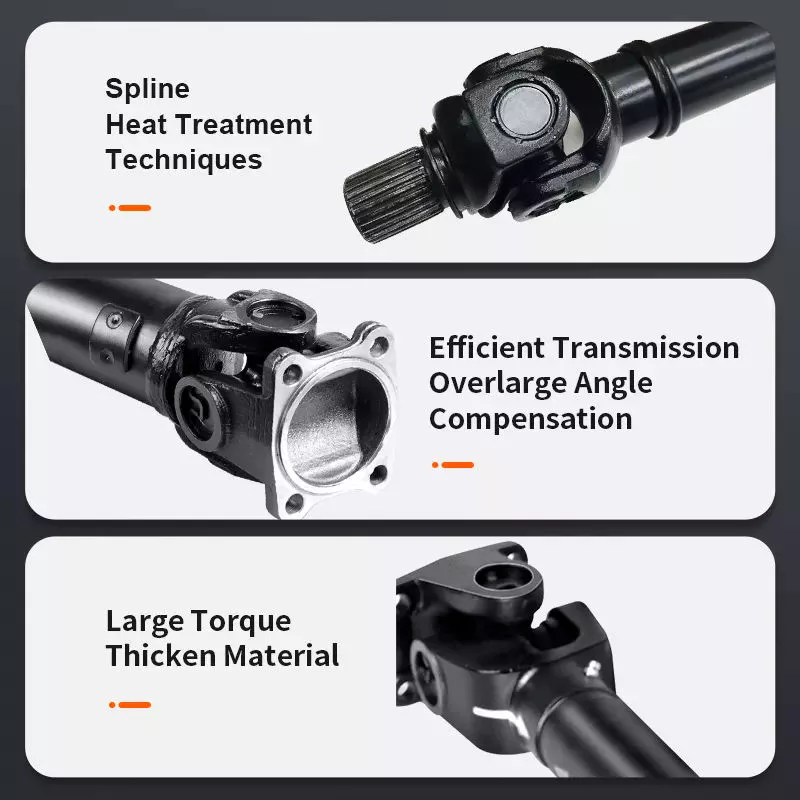 Symptoms of wear out
The constant velocity axle, also called the half shaft, transmits power from the transmission to the wheels, allowing the vehicle to move forward. When it fails, it can result in many problems. Here are 4 common symptoms of a bad CV axle:
Bad vibrations: If you notice any sort of abnormal vibration while driving, this may be a sign of axle damage. Vibrations may accompany a strange noise coming from under the vehicle. You may also notice tire wobble. It is important to repair this problem as it could be harmful to your car's handling and comfort. A damaged axle is generally accompanied by other problems, including a weak braking response.
A creaking or popping sound: If you hear this noise when turning your vehicle, you probably have a worn out CV axle. When the CV joints lose their balance, the driveshaft is no longer supported by the U-joints. This can cause a lot of vibrations, which can reduce your vehicle's comfort and safety. Fortunately, there are easy ways to check for worn CV axles.
CV joints: A CV joint is located at each end of the axle shaft. In front-wheel drive vehicles, there are 2 CV joints, 1 on each axle. The outer CV joint connects the axle shaft to the wheel and experiences more movement. In fact, the CV joints are only as good as the boot. The most common symptoms of a failed CV joint include clicking and popping noises while turning or when accelerating.
CV joint: Oftentimes, CV joints wear out half of the axle shaft. While repairing a CV joint is a viable repair, it is more expensive than replacing the axle. In most cases, you should replace the CV joint. Replacement will save you time and money. ACV joints are a vital part of your vehicle's drivetrain. Even if they are worn, they should be checked if they are loose.
Unresponsive acceleration: The vehicle may be jerky, shuddering, or slipping. This could be caused by a bent axle. The problem may be a loose U-joint or center bearing, and you should have your vehicle inspected immediately by a qualified mechanic. If you notice jerkiness, have a mechanic check the CV joints and other components of the vehicle. If these components are not working properly, the vehicle may be dangerous.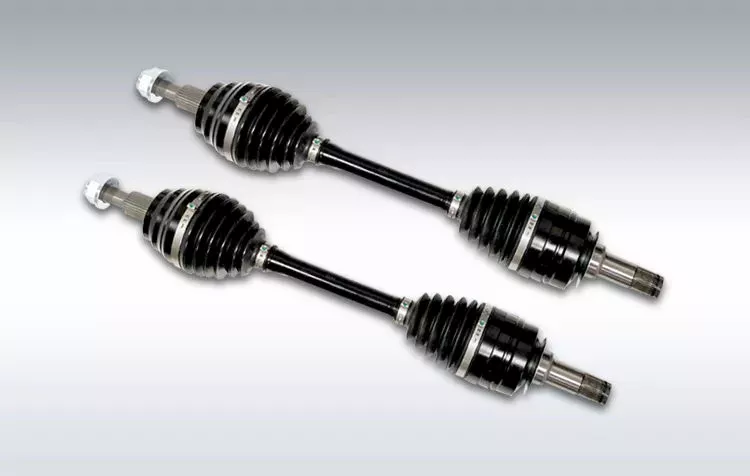 Maintenance
There are several points of concern regarding the maintenance of axle shafts. It is imperative to check the axle for any damage and to lubricate it. If it is clean, it may be lubricated and is working properly. If not, it will require replacement. The CV boots need to be replaced. A broken axle shaft can result in catastrophic damage to the transmission or even cause an accident. Fortunately, there are several simple ways to maintain the axle shaft.
In addition to oil changes, it is important to check the differential lube level. Some differentials need cleaning or repacking every so often. CZPT Moreno Valley, CA technicians know how to inspect and maintain axles, and they can help you determine if a problem is affecting your vehicle's performance. Some common signs of axle problems include excessive vibrations, clunking, and a high-pitched howling noise.
If you've noticed any of these warning signs, contact your vehicle's manufacturer. Most manufacturers offer service for their axles. If it's too rusted or damaged, they'll replace it for you for free. If you're in doubt, you can take it to a service center for a repair. They'll be happy to assist you in any aspect of your vehicle's maintenance. It's never too early to begin.
CZPT Moreno Valley, CA technicians are well-versed in the repair of axles and differentials. The CV joint, which connects the car's transmission to the rear wheels, is responsible for transferring the power from the engine to the wheels. Aside from the CV joint, there are also protective boots on both ends of the axle shaft. The protective boots can tear with age or use. When they tear, they allow grease and debris to escape and get into the joint.
While the CV joint is the most obvious place to replace it, this isn't a time to ignore this important component. Taking care of the CV joint will protect your car from costly breakdowns at the track. While servicing half shafts can help prevent costly replacement of CV joints, it's best to do it once a season or halfway through the season. ACV joints are essential for your car's safety and function.